Apple's lawyers argue that a decision by a United States appeal court to continue allowing Samsung to sell the Galaxy Nexus prevents Apple from protecting the patents that a jury found the Nexus to be infringing on.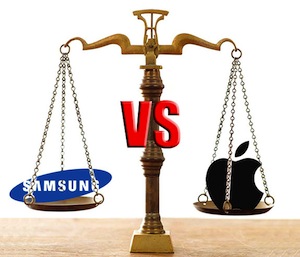 Attorneys representing Apple have filed a motion to have the full complement of judges at the U.S. Court of Appeals review two appeals in the ongoing patent struggle between the two companies, Bloomberg reported on Friday. Apple seeks to reverse an October ruling by a three-judge Federal Circuit panel that allowed for Samsung to continue selling the Galaxy Nexus.
Apple's filing for a review involving all nine Court of Appeals for the Federal Court judges, follows a filing by Samsung last week to block Apple from making just such a filing. Apple had won an injunction against the Nexus last June, but the CAFC later found that in granting the injunction the court had "abused its discretion."
The Court of Appeal, in its decision, found that the search and voice commands in the Nexus which were said to be infringing on Apple patents were not by themselves a likely driver of consumer adoption.
Apple is also asking the panel to review a December ruling by U.S. District Judge Lucy Koh allowing Samsung to continue selling products found to be infringing Apple patents in a $1 billion verdict in August of 2012.
By allowing Samsung to continue selling the infringing products, Apple says it makes it  "essentially impossible for a patentee to halt a direct competitor's deliberate and successful copying of the patentee's innovative designs and features."