Apple had another amazing day on the Stock market today, closing at a new all-time high of $413.45, up 0.44 percent from yesterday's record close. This is Apple's second closing high in as many days, and marks only the fourth time that Apple has ever closed above $400. AAPL's Yahoo Finance chart is shown below.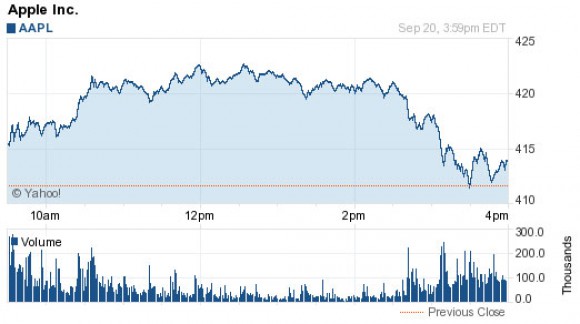 It's likely that immense consumer anticipation of Apple's forthcoming iPhone 5 is a significant factor pushing the stock higher, especially as the rumored early to mid October release date draws so near.
Apple's market cap now rests at $383.3 billion still $23.5 billion ahead of Exxon Mobile, with Apple retaining their title as the world's most valuable company.