Despite the fact that rumors about the iPhone 5 are growing even stronger and more ferocious as the launch draws near, iPhone 4 sales still continue to best the competition at both AT&T and Verizon.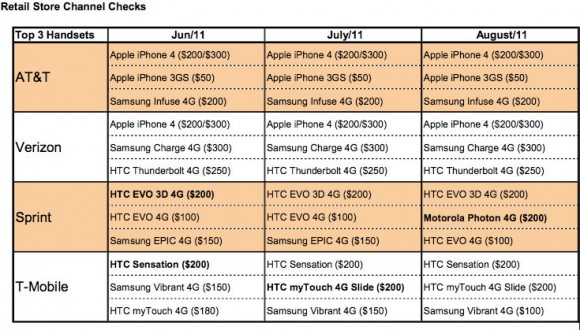 According to a note from Cannacord Genuity analyst T. Michael Walkley, checks with the iPhone 4's US carries are showing that sales of the iPhone 4 continue to remain strong at both AT&T and Verizon.
Despite the fact that the iPhone 4 is more than a year old, which makes this news impressive in its own regard, the thought that iPhone 4 sales continue to remain strong even with the iPhone 5 due out within a month or so stands as a real testament to how impressive the iPhone 4 still is among its competitors.
Walkley went on to suggest that he expects iPhone 5 sales to be extremely strong as well, especially if the handset has a global launch and support for Sprint as a US carrier. He also notes that the iPad 2 3G remains the strongest-selling tablet on both AT&T and Verizon's mobile networks.