After a huge amount of teasing and much anticipation, Tapbots has finally announced that their popular Tweetbot Twitter client – a favorite among many iPhone and iPad users – is now coming to the Mac, and has released the app as a free public beta!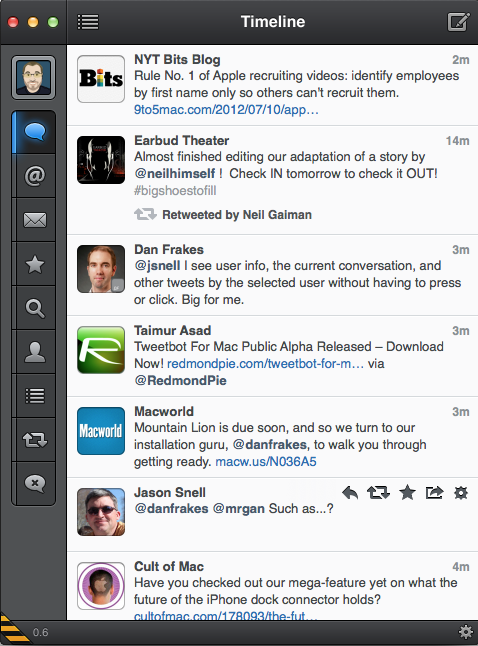 The announcement went live on the Tapbots Blog earlier today:
Tweetbot for Mac is finally available! However it may not be quite as you had hoped. Developing for the Mac is no easy task, especially a full-featured Twitter client. However, we've gotten to a point where while not complete, it is useable. We've decided to release it as a public alpha to a) motivate us to finish faster, and b) get feedback to help us build the best Mac incarnation of Tweetbot we can make. You can love it or hate it, but rest assured it will only get much much better from here.
It's important to remember that this is, in fact, an alpha. It's unfinished, it will probably have plenty of bugs, and it's likely not feature-complete at this point – but those who want an early peek at Tweetbot for Mac can now download the alpha and try it for themselves!
For more info, or to snag the alpha for yourself, head on over to the Tapbots website! Also, since their website is currently getting slammed from all of the traffic, you can also click here for a direct link to the download.
For the complete experience, check out Tweetbot for iPhone and Tweetbot for iPad as well, both available now from the App Store!
Enjoy!