Twitter has long been rumored to be working on bringing Instagram-like photo filters to their iOS app – and according to a new just-posted announcement, that moment has finally arrived! Twitter has updated their iOS app with a variety of filters, cropping tools, an auto-enhance button, and other tools to improve photos before tweeting them.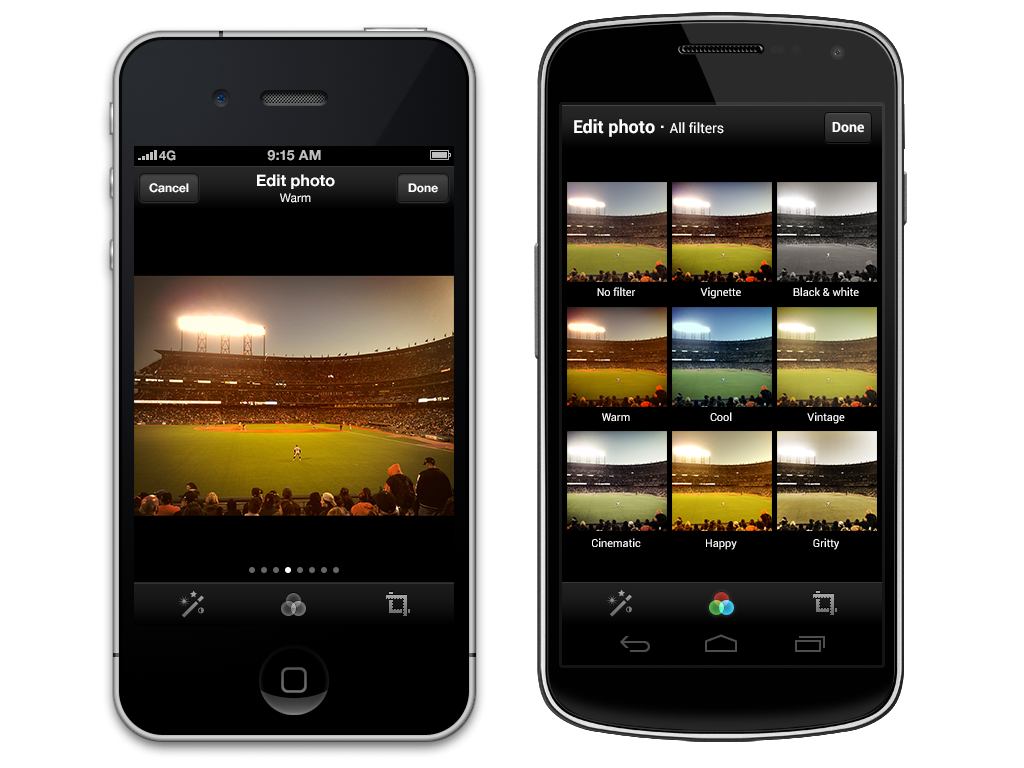 From the official Twitter blog:
Starting today, you'll be able to edit and refine your photos, right from Twitter. The latest versions of Twitter for iPhone and Twitter for Android introduce a few new ways to enhance the images you tweet. We're grateful to our partner, Aviary, for powering our filters and effects.

Filters. Apply one of eight filters, ranging from black & white to vintage, to add a new look and feel to your photos. 
Take a bird's-eye view. See how each filter would affect your photo in a single grid view, or swipe through looks to compare your options.
Frame the action. Crop and pinch to zoom in order to focus attention.
Auto-enhance. Make your photos pop with balanced light and colors by tapping the wand.
The update is thought to be a direct reaction to Facebook's purchase of Instagram earlier this year. Motives aside, this should come as an extremely useful feature to most Twitter users. Twitter for Android has already been updated, and an official update to Twitter for iOS is expected to be released at any moment. It will be available through the below link once it arrives on the App Store.
*Update 12/11/12: The updated Twitter for iOS is now available to download!