The U.S. Patent and Trademark Office has issued a preliminary ruling that Apple's massive iPhone patent is invalid in its entirety upon reexamination. The patent, popularly referred to as the "Steve Jobs patent," has been used by Apple in numerous lawsuits against competitors.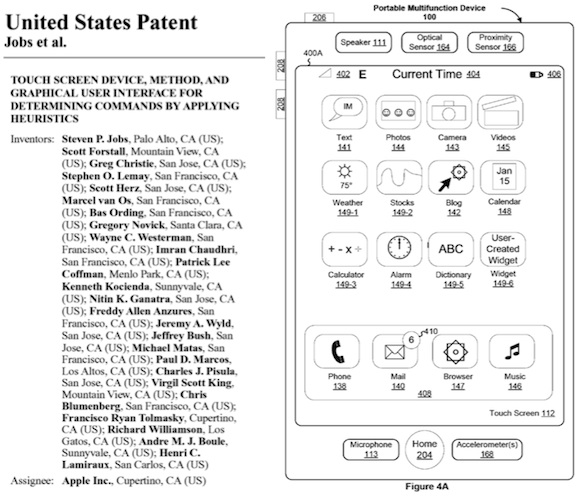 MacRumors:
The patent, issued as Patent No. 7,479,949, had been granted in January 2009 and incorporated several prior patent applications dating back to September 2006 before the company publicly unveiled the device. Steve Jobs is listed as the first inventor on the patent, and FOSS Patents notes that it is probably the most famous of the over 300 patents credited at least in part to Jobs.
Apple has asserted the patent against numerous competitors, including Samsung, and a final finding of invalidity in the reexamination process would substantially affect Apple's cases against the companies.
From FOSS Patents:
Some people say that first Office actions are partial because they are based only on submissions made by those challenging the patent, and many examiners like to take a tough position early on in order to enable and require the patentee to present the strongest arguments in favor of validity. But it would be a mistake to underestimate the significance of a first Office action. Also, a complete rejection of all claims of a given patent is potentially more devastating than one affecting only some claims.