Apple has submitted documents with details of two iPad designs to China's Patent and Trademark Office, hoping to receive a trademark on the signature look of its popular tablet device.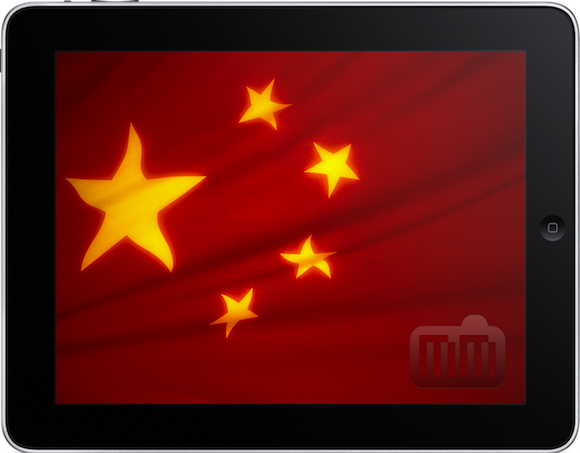 The two designs — one in black and white, the other in color — were submitted under International Class 009, a trademark classification covering computers, computer peripheral devices, computer gaming machines, digital electronic devices, and a range of other information technology-related devices, reports Patently Apple.
This is seen as another step by the Cupertino company to protect its brand and image in China. Apple recently settled a trademark dispute over the iPad name with a Chinese company known as Proview. Apple paid $60 million to the company in order to ransom the rights to the iPad moniker.
Apple has been focusing on the Chinese sector recently, as CEO Tim Cook met last week with representatives from China's largest cellular carrier, and Apple also introduced buying on the installment plan to potential Chinese customers.