A number of resellers are reporting "Out of Stock" for the Apple Thunderbolt Display, possibly indicating the 27-inch monitor may be about to be upgraded.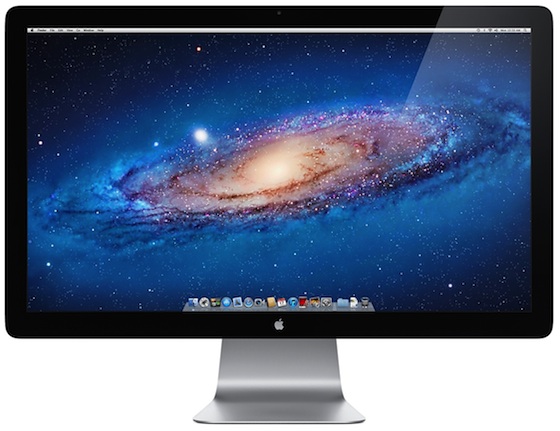 As of Monday, major resellers Amazon, MacMall, and J&R are all out of stock of the Thunderbolt Display. Stock-outs are often one of the first signs of a forthcoming upgrade to Apple hardware.
(I also checked Best Buy online, and their website shows "Not Available for Shipping," but does show availability at about half of their locations in my metropolitan area.)
An upgraded Thunderbolt Display will most likely take design cues from the new thinner iMac lineup recently introduced by Apple. The display has historically borrowed technology form Apple's popular all-in-one computer line.
The iMac's new display technology is re-engineered to be thinner, and reduce glare by 75%.  The current-generation Thunderbolt Display uses the same screen as the previous generation 27-inch iMacs, a TFT active-matrix LCD panel built by LG.