The LifePower A2 Portable Outlet offers a great value, as it not only includes USB ports to charge your mobile devices, it even includes an AC outlet to power your laptop or other AC powered electronics at the same time!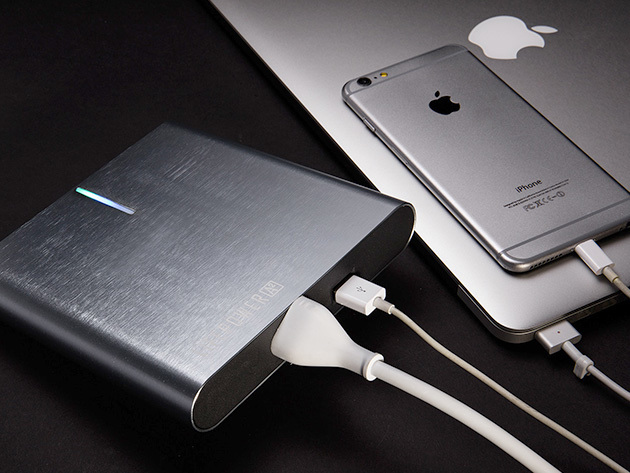 LifePower A2 Portable Outlet – Plug In Anywhere with the Smallest AC Powerpack Ever Designed (25600mAh) – $239
DESCRIPTION
Small, lightweight, and equipped with an AC outlet, LifePower A2 is in a portable charging league of its own. It even features micro USB and USB ports to power your other compatible devices simultaneously. Make no mistake: pound for pound, this power pack is one of the most powerful products of its kind on the market.
Plug in your devices anywhere
Use the micro USB & USB ports to charge other devices
Benefit from a charge capacity of 120W & a battery capacity of 25600mAh
Power big electronics like TVs & guitar amplifiers
Carry anywhere due to compact, lightweight design
COMPATIBILITY
AC powered devices (In combination with the included universal travel adaptor-plug, you will be able to use the EU model with any type of plug, anywhere in the world!
DC powered devices
Micro-USB devices
USB devices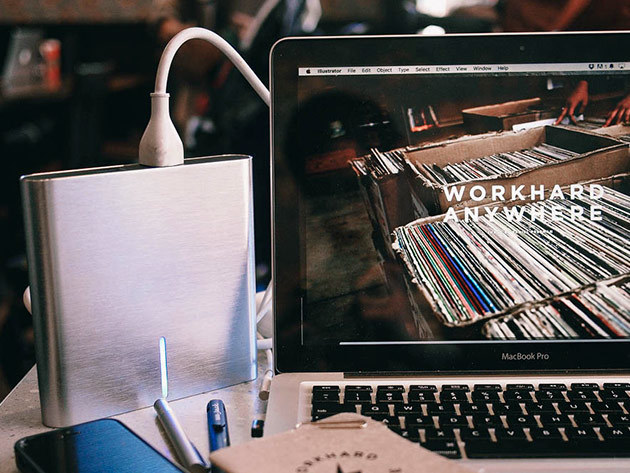 SPECS
Dimensions: 5.6″L x 5.9″W x 1″H
Weight: 1.8 lb
AC power: 100W continuous
AC output:

US model: AC 120V / 60Hz / max 120VA peak
Asia, Europe & Australia model: AC 230V / 50Hz / max 120VA peak

USB output: DC 5V / 3A (15W max)
Charge input: 19V / 2.1A (18-23Vdc)
Self-recharge time: 3 hours
Battery type: Lithium-ion
Total battery capacity: 95 Wh | 25600 mAh at single cell V level
Safety: Multi layer full protection circuitry
Offers capacity for the following number of device charges:

1 laptop charge
1.5 drone charges
6 DSLR charges
10 smartphone charges
3.5 iPad Air charges
50 smoothies on a blender
Non-battery powered devices up to 120W
Includes:
LifePower A2 (silver)
Velvet carrying bag
User & Quick Start guides
Universal adapter (supplied only w/ the EU/Global model)
SHIPPING
Free shipping
Ships to: US, Europe, Asia & Australia
Expected Delivery: Mar 8 – Mar 11
TERMS
LifePower A2 Portable Outlet – Plug In Anywhere with the Smallest AC Powerpack Ever Designed (25600mAh) – $239