If you can put up with the less than stellar Sprint cellular network, you've got a chance to get a 64GB iPhone 8 for free. The number four wireless provider is offering the device in exchange for trading in an iPhone 7, Samsung Galaxy S8, or Galaxy Note 8.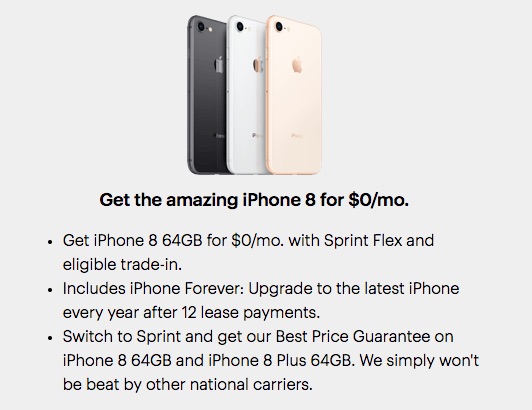 The deal applies to both new and existing customers activating a new line, including people who have already preordered an iPhone 8, Sprint said. Technically customers are agreeing to an 18-month lease which would normally cost $29.17 per month, and they should receive credit within their first two bills.
If you have an older device, such as an iPhone 6 or iPhone 6s, you can score 50% off your normal monthly lease payments. If you order online you'll have the usual $30 activation fee waived.
For more information about the offer, visit the Sprint website.