As promised back in June, Apple has debuted its podcast analytics feature for podcasters. The feature is currently still in beta.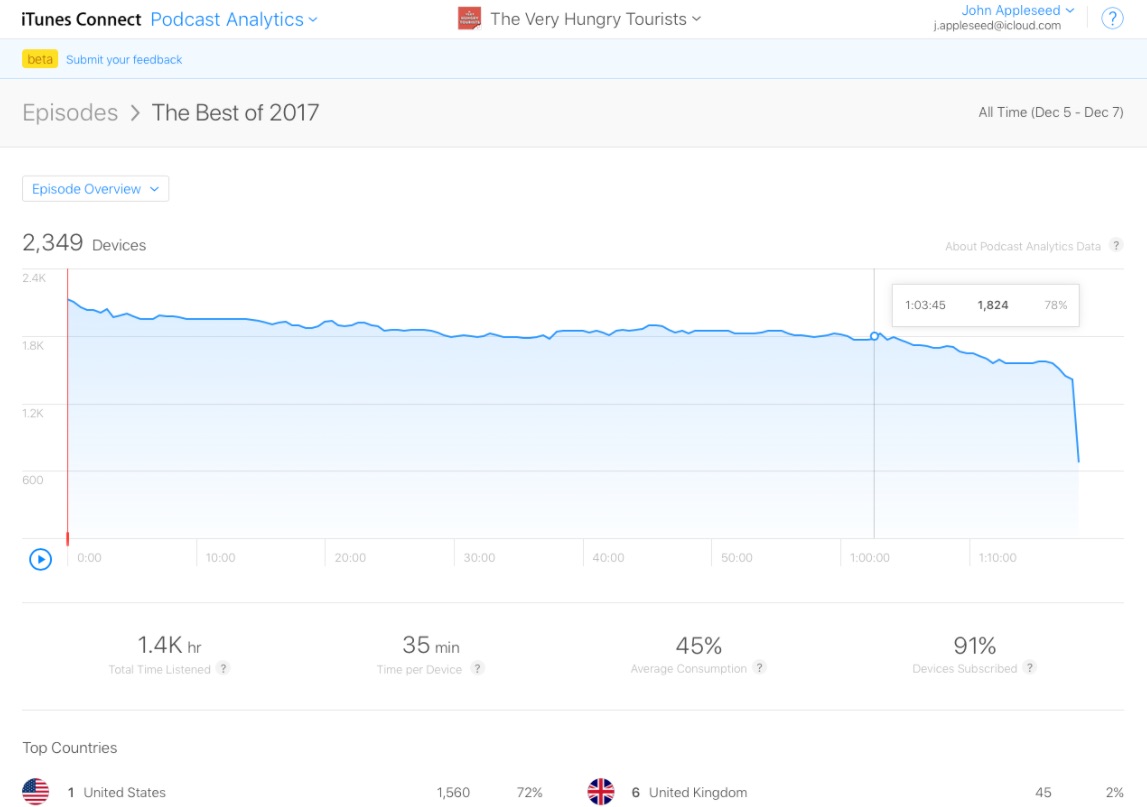 This sort of client-side data is something podcasters have wanted for a long time. But Apple had shown little interest over the years in offering analytics – despite the increasing popularity of podcasts.
As podcasts continue to grow in popularity, Apple was finally persuaded to introduce dedicated analytics tools. Apple redesigned the Podcasts app in iOS 11, implementing an improved user experience with support for trailers and support for serialized show type and seasons. Behind the scenes, the updated app also now provides data collection for the reporting and analytics package being introduced this week.
Due to those changes in the iOS 11 Podcast app, the new podcast analytics will only track data from podcast listeners using iOS 11 devices, as well as iTunes 12.7.
The new analytics options is now available to podcasters for free in iTunes Connect.