Apple App Store shoppers spent a total of nearly $1.2 billion in the store over the holiday season. Starting on Christmas Eve, over $890 million was spent in a seven day period, while another $300 million was spent on New Year's Day alone.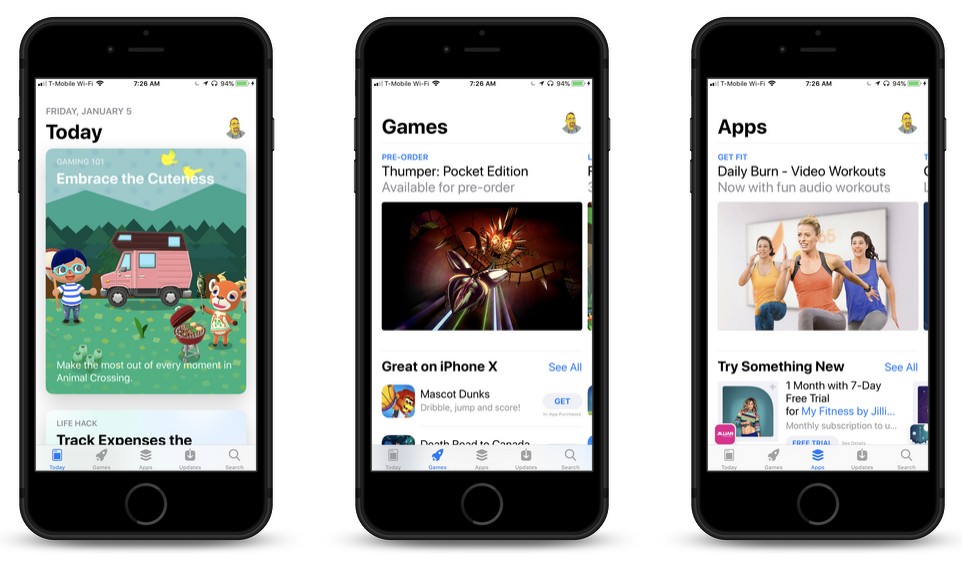 Apple revealed the numbers on Thursday. The Cupertino firm also noted that iOS developers received $26.5 billion during 2017, a 30% over 2016. That was good news for Apple too, as the company typically wets its beak to the tune of a 30% cut of the action for App Store sales. (That amount can be less in the case of subscriptions in some cases.)
"We are thrilled with the reaction to the new App Store and to see so many customers discovering and enjoying new apps and games," said Phil Schiller, Apple's senior vice president of Worldwide Marketing. "We want to thank all of the creative app developers who have made these great apps and helped to change people's lives. In 2017 alone, iOS developers earned $26.5 billion — more than a 30 percent increase over 2016."
Niantic's Pokemon Go returned to the top of the charts on Dec. 21. The jump comes after the app benefited from an improved augmented reality mode, built using Apple's ARKit platform.
Pokémon GO went back to the top of the App Store charts on December 21 with the introduction of new augmented reality features, built on Apple's ARKit framework for more detailed and realistic gameplay. Customers are now enjoying close to 2,000 ARKit-enabled apps spanning every category on the App Store. Among the most popular AR titles are games such as CSR Racing 2, Stack AR and Kings of Pool; shopping apps like Amazon and Wayfair; education apps including Night Sky and Thomas & Friends Minis; and social media apps including Pitu and Snapchat.