Apple will offer a Valentine's Week activity challenge for Apple Watch users to promote Heart Month. The heart health challenge will require users to close their Apple Watch's exercise ring for seven days in a row during the period of February 8 to February 14. (Valentine's Day, I see what they did there.)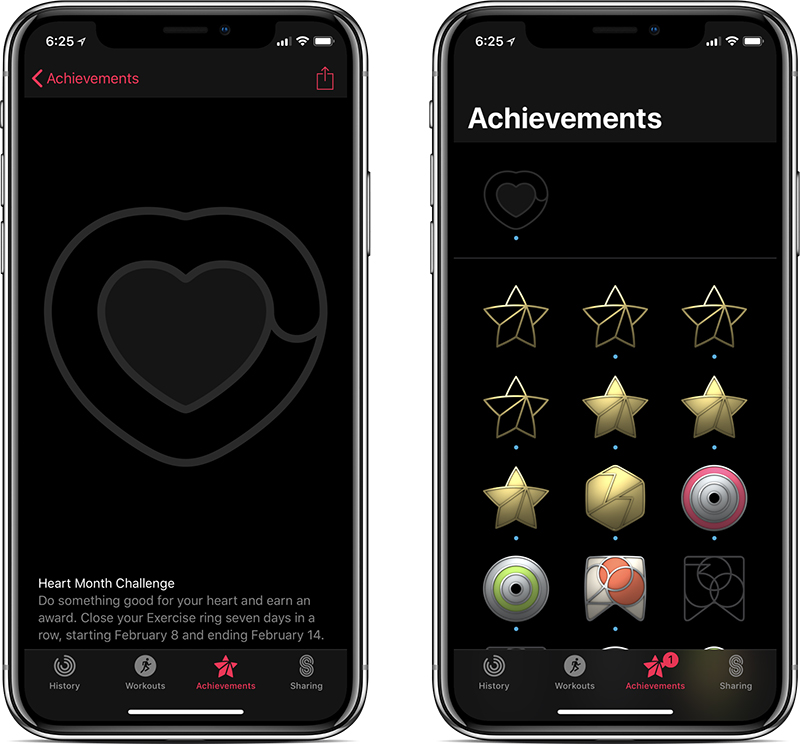 The exact rewards for the challenge have yet to be announced, but they'll likely follow along the lines of previous challenges, which offered a distinct badge in the "Achievements" tab of the Activity app, along with a matching sticker for the Messages app that can be sent for bragging rights to friends and family.
The Heart Month challenge should begin showing up for Apple Watch users in their Activity app on Tuesday, February 6.
(Via MacRumors)