Blizzard has announced an all-new Apple TV app to allow gaming fans to stream content from BlizzCon 2018 on their fourth or fifth-generation Apple TV.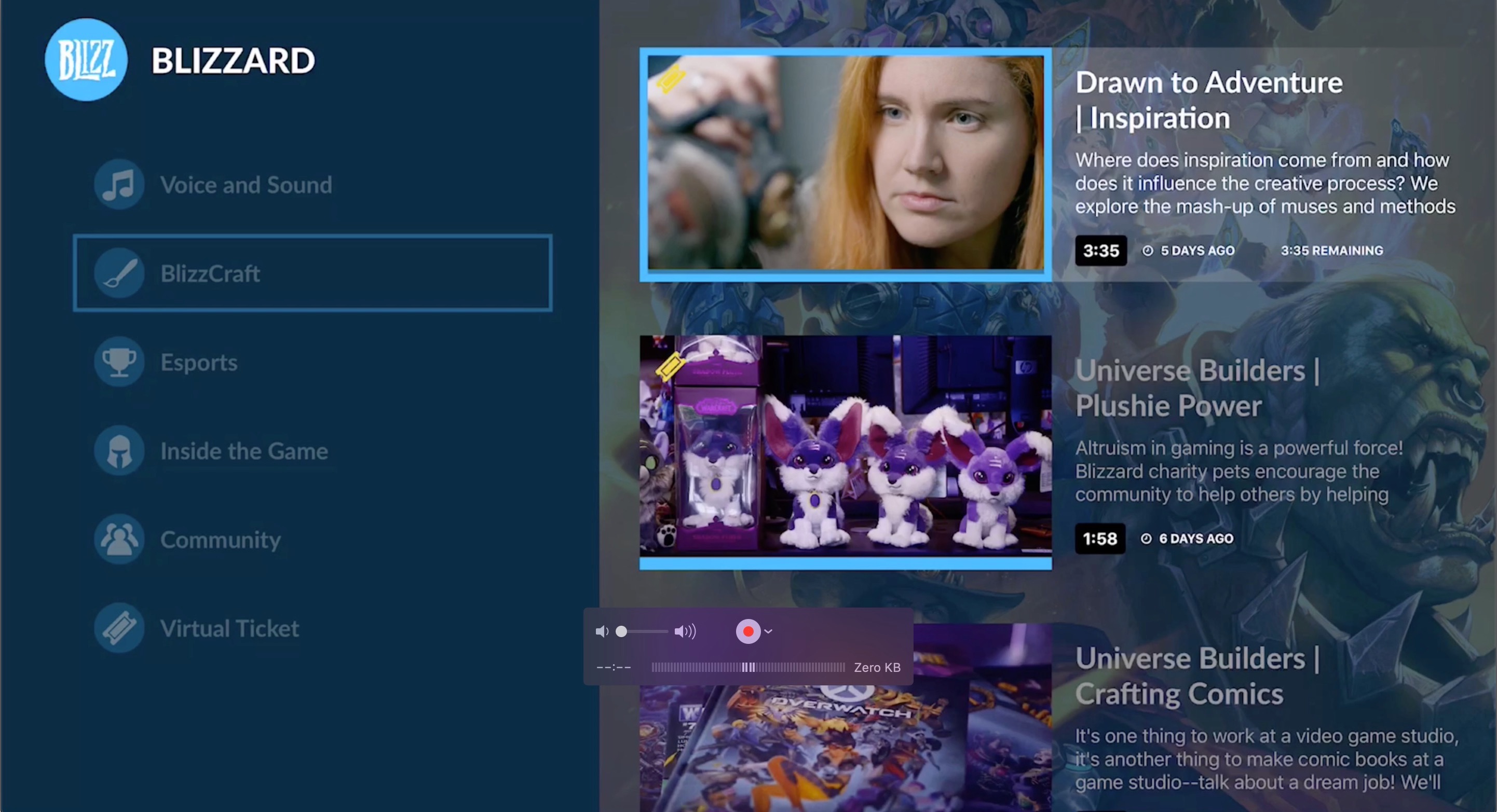 While the app and some of its content are free, to get the most out of BlizzCon TV [Direct Link] you'll need to purchase a $49.99 "Virtual Ticket" from Blizzard. This allows you to unlock all of the content to stream on BlizzCon TV, including original BlizzCon video content, a Community Night, the BlizzCon 2017 video archive, and live panel coverage. The Virtual Ticket also unlocks access to in-game items for Overwatch, World of Warcraft, Hearthstone, StarCraft II, StarCraft: Remastered, Heroes of the Storm, and Diablo III.
The home screen of the BlizzCon TV app shows upcoming events, live and on-demand videos, content broken down by game, and more. An e-sports tab will offer World of Warcraft and Overwatch tournaments begin next week. The full BlizzCon 2018 schedule is available on the Blizzard website, and opening ceremony events will kick off on Friday, November 2.
The BlizzCon TV for Apple TV app can be found in the tvOS App Store.