The Pixelmator Team has announced that it will be releasing a new, AI-powered photo editing app for the iPad. "Pixelmator Photo" will offer a set of non-destructive tools to provide color adjustments, machine-learning-enhanced film emulation presets, a repair tool that removes unwanted objects from photos, RAW image support, and more.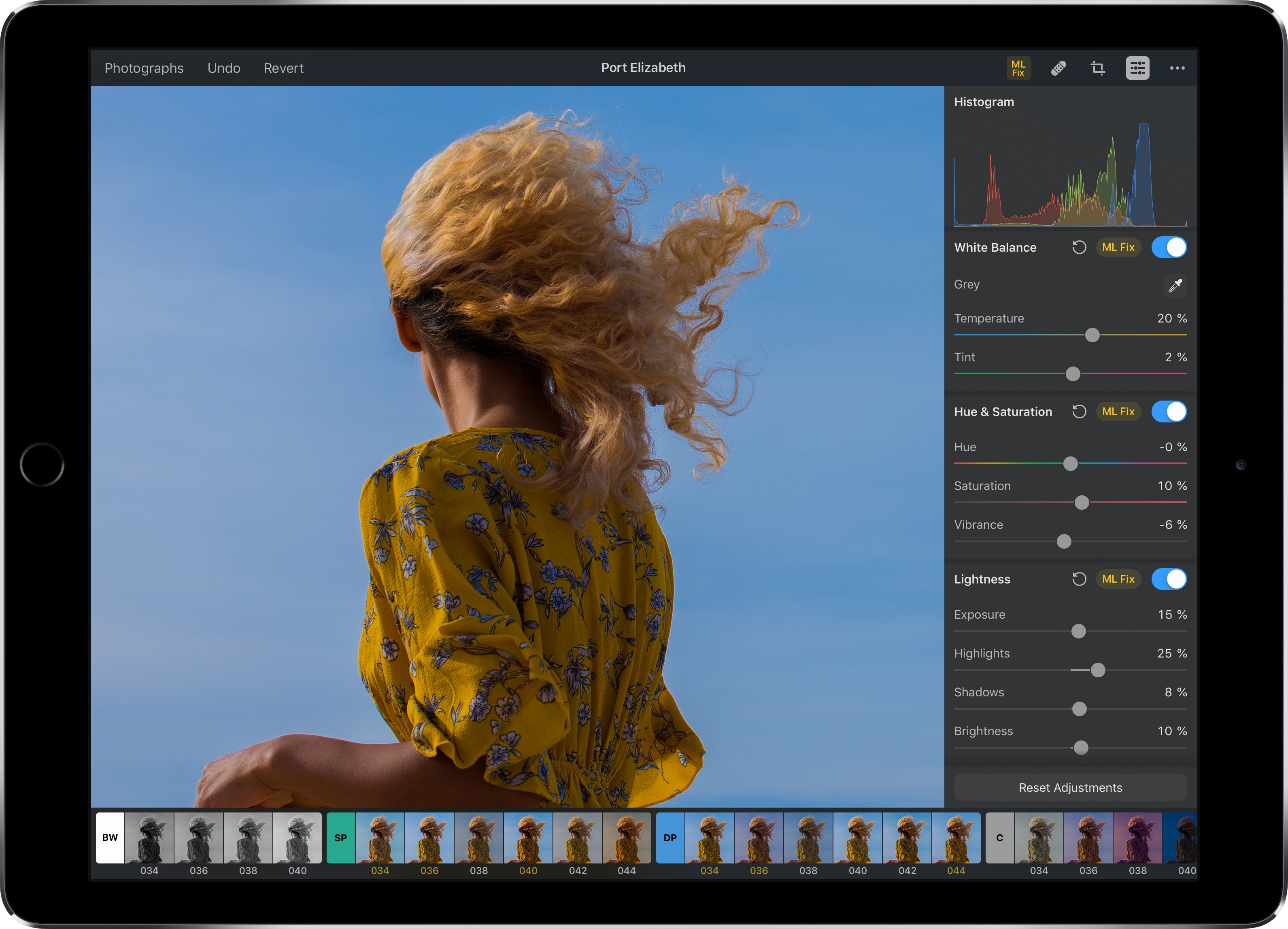 Pixelmator Photo brings a desktop photo editing experience to iPad. It features full support for RAW images from over 500 cameras, a collection of powerful, nondestructive color adjustments – foundational adjustments like Brightness, Exposure, and Saturation, time-tested photo editing classics, such as Levels, and Curves, a Grain adjustment for adding film grain, and many others. And the Repair and Crop tools let users perfect all the details – from removing small blemishes and entire objects to perfecting the composition.

Pixelmator Photo also takes full advantage of Core ML, using machine learning to power its ML Fix, ML Presets, and ML Crop features. ML Crop uses a machine learning algorithm to suggest a way of improving the composition of a photo. Users can choose an aspect ratio and tap the ML Crop button to be offered a suggestion, optionally resizing and repositioning the cropping box to refine the suggestion.
ML Fix uses a Core ML-powered algorithm trained on 20 million professional photos to allow enhancing of exposure, white balance, and every individual color range in an image.
The machine learning-enhanced film emulation presets allow users to emulate the look of film in their digital photos. The presets were designed and refined using genuine photos developed on classic films such as Kodak Portra, Fujifilm Superia, Ilford HP5, and others.
Pixelmator Photo will be available exclusively for iPad and is coming to the App Store later this year.