A CM Translator Instant Language Translation Device allows you to translate 42 languages and record in real-time.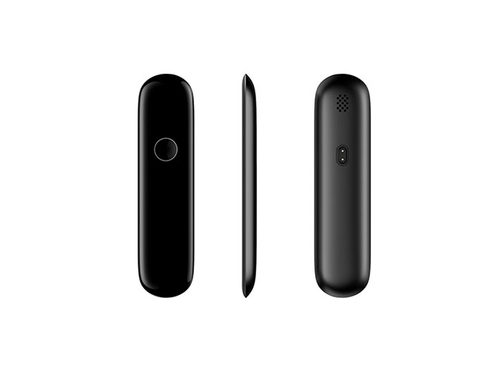 CM Translator Instant Language Translation Device: Translate 42 Languages & Record in Real-Time with This Light & Portable Translator Device – Just $99, Available in Black and White
Description
Ultralight and portable, with a sleek one-button design and long battery life, CM Translator is the ideal choice for instant two-way translation and real-time recording in a variety of scenarios. Easy and convenient to use, the one-button design lets you translate instantly. Just click and hold to talk, and release to hear the translation. It features an ultra-long battery life up to 180 days of standby time and 24 hours of continuous use. Currently, CM Translator helps you translate 42 languages which covers more than 90% of countries around the world.
Translate & record in just a click
Enjoy 24 hours of continuous translation
Use it anywhere thanks to its portable, 1.4 oz lightweight
Translate in 42 languages:
*Arabic (Egypt), English (Ireland), English (Australia), Portuguese (Brazil), Bulgarian (Bulgaria), Polish (Poland), Danish (Denmark), German (Germany), Russian (Russia), French (France), Finnish (Finland), Korean (Korea), Dutch (Netherlands), French (Canada), English (Canada), Czech (Czech Republic), Romanian (Romania), Malay (Malaysia), English (United States), Spanish (Mexico), Norwegian (Norway), Portuguese (Portugal), Japanese (Japan), Swedish (Sweden), Arabic (Saudi Arabia), Slovak (Slovakia), Slovenian (Slovenia), Thai (Thailand), Turkish (Turkey), Spanish (Spain), Catalan (Spain), Greek (Greece), Hungarian (Hungary), Hebrew (Israel), Italy (Italy), Hindi (India), English (India), Indonesian (Indonesia), English (United Kingdom), Vietnamese (Vietnam), Mandarin (China), Cantonese (China)
iF Design Award 2019 Winner
Specs
Color: black
Materials: polycarbonate-ABS
Product dimensions: 0.4″H x 5.3″L x 1.3″W
Weight: 1.4 oz
One-click translation
180 days standby time
Ultralight & portable
42 languages
One-click recording
Clear audio recording within 10 feet
Shareable audio
Manufacturer's 1-year warranty
Includes
CM Translator (Black)
Charging cable
Manual
Shipping
Ships To US
Expected Delivery: Oct 29 – Nov 5
CM Translator Instant Language Translation Device: Translate 42 Languages & Record in Real-Time with This Light & Portable Translator Device – Just $99, Available in Black and White