Apple has once again begun offering a deal where you'll score an additional 10% iTunes credit bonus when you add funds directly to your Apple ID account in the U.S. and other countries, via a linked credit card or debit card.
When users add between $1 and $200, they score a 10% bonus on top of their cash addition. The maximum bonus tops out at $20.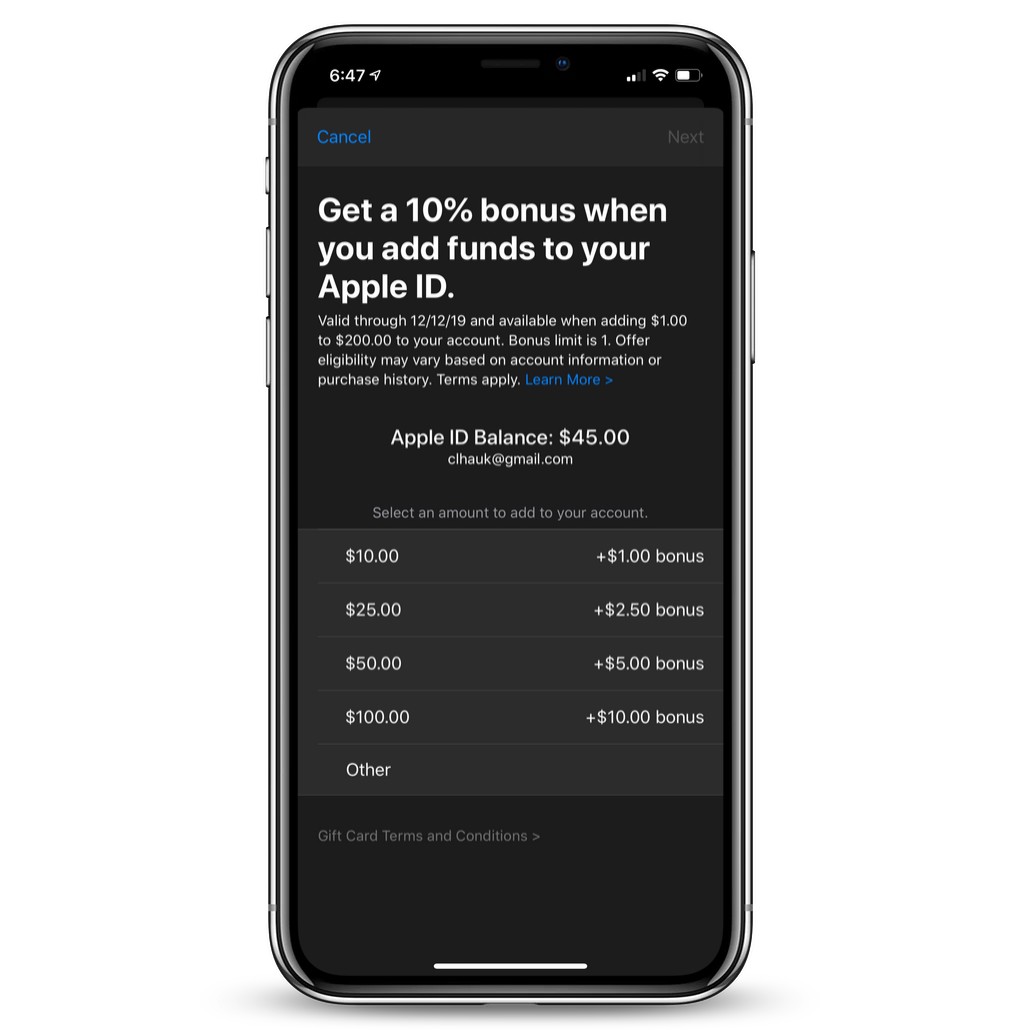 You can add the bonus funds by going into the App Store app on your iOS device, tapping on your profile picture, and tapping "Add Funds to Apple ID." Select an amount, and tap "Next." Finally, confirm the payment with Face ID or Touch ID.
As usual, the credit can be used to purchase apps and games, rent or buy movies and TV shows, buy books, or anything else you can usually pay for with iTunes credit.
The promotion began earlier this month, and will run through December 12, 2019.