Established by Apple Inc, Apple Pay is one of the widely recognized payment methods. It provides one way to pay for all your transactions. It replaces physical cards and real cash with a simple and safe payment method. People can use the option across different locations including stores, online, or when sending cash to family members and friends. It's the modern way to make transactions. Be sure to check this review for more relevant information.
How Do I Pay With Apple Pay?
Apple Pay is a simple mobile payment method. If you want to use the option, you need to set it up before starting with regular transfers. To set it up, just add a credit or debit card to your iPhone device. Even if you add the method to your card, you won't miss any benefits and rewards related to your card.  Apple Pay is faster and simpler than using real cash or cards. It is accepted on the worldwide level including 85% of retailers in the United States. You can also find Apple Pay in Arab countries which is another confirmation of its popularity.  Apple Pay is built into different devices and you can use it on iPhone, Mac, Apple Watch, and iPad. It is not required to download a separate app which is another benefit of the option. It is also a hassle-free method without complicated processes.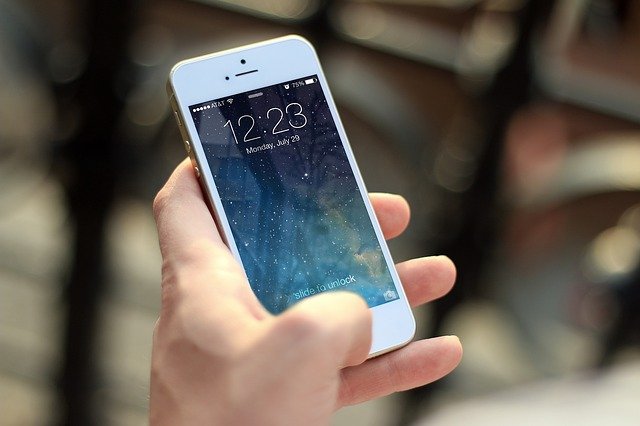 Advantages Of Apple Pay
Apple Pay has many benefits for its users. Apart from representing a safe payment option, it is a widely recognized method used by people all around the globe. The method is also good for environmental purposes as you don't need to use any cash when making transactions.
One of the main benefits of Apple Pay is security. When you use the option, you can rest assured that your personal data is fully protected. When you complete a purchase, the provider utilizes a specific code for transactions as well as a device number. It means that your card details will never be stored on the device or Apple servers. Moreover, when you make a payment, your card numbers won't be shared with merchants.  When you pay for something with your card, Apple Pay won't keep any info related to the transaction. In addition, when you utilize Apple Cash, information will be stored only for fraud prevention, troubleshooting, and regulatory reasons.
Is Apple Pay Just For Yyour iPhone?
Apart from using Apple Pay for payments from iPhone, you can use it from other iOS devices. The provider has built in the option in Mac, iPad, and Apple Watch so you can use these transfers from any possible place. If you prefer desktop screens, then you should stick to the Mac device. However, if you prefer portability, iPad and Apple Watch are logical options.  What's more important, you can use Apple Pay like Apple Cash. Apple Pay supplies Apple Cash which operates like a debit card. It allows you to send and get your money in messages and enjoy a full optimization.  To enable this feature, you will just need to set up the Apple Cash card and continue by sending money to anyone.
In Which Countries Can I Use Apple Pay?
Apple Pay is accepted across the globe. It means that you can use the method in different locations starting from Europe, Asia, Latin America, North America, and the Middle East. As for Europe, almost all leading countries accept the option including Austria, Germany, Greece, Portugal, United Kingdom, Netherlands, Italy, Spain, and Russia, among others.  When it comes to the Middle East, you can use the option in Israel, Qatar, Bahrain, United Arab Emirates, Palestine, and Saudi Arabia. Players from across North America are also allowed to use Apple Pay including Canada. As for Africa, at present, only South African residents can take advantage of the option.
Future Of Apple and Apple Pay
The future of Apple Pay is very promising. The provider has also invented new features, allowing users to add a driving license to their phone. This option will be another great feature trending in 2022, and we cannot wait to see the users' reactions.  The number of retailers which accept the method grows rapidly and the same will continue in the future. Making contactless payments has never been more popular and user-friendly. Now you can tap more and touch less which is the main slogan of the company. There is no need to take cards, touch buttons, terminals, and similar and your hands will stay clean.