Apple this morning announced their latest version of Mac OS – OS X 10.8 Mountain Lion! The release will include more than 100 new features, many of which help bring the Mac in closer harmony with iOS, such as Messages (iMessage for the Mac), Reminders, Twitter integration, AirPlay Mirroring, Notification Center and more.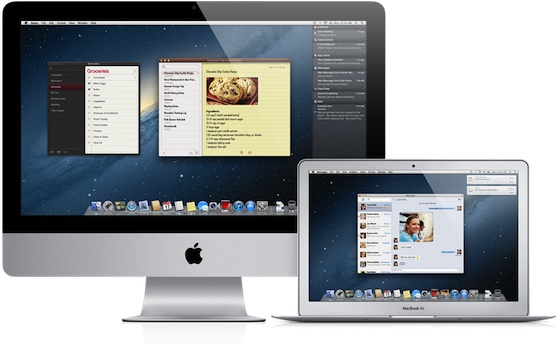 From the official press release:
"The Mac is on a roll, growing faster than the PC for 23 straight quarters, and with Mountain Lion things get even better," said Philip Schiller, Apple's senior vice president of Worldwide Marketing. "The developer preview of Mountain Lion comes just seven months after the incredibly successful release of Lion and sets a rapid pace of development for the world's most advanced personal computer operating system."
The update was announced without an event, and evaluation copies were provided to some members of the press a week in advance – a new move for Apple. The first developer preview of Mountain Lion is available now to registered Mac developers, and a public launch of Mountain Lion is set for this Summer through the Mac App Store as a paid update.
Also new and interesting is Mountain Lion's deeper integration with iCloud, allowing full access to iCloud as a storage service, iCloud Documents to handle syncing of documents between Macs and iOS devices, and an interesting new feature called Gatekeeper to allow users to choose which specific apps are allowed to run or be installed on their Macs.
In depth advance previews of Mountain Li0n can be found at a variety of sources, including The Loop, CNET, Macworld, The Verge, and AllThingsD!
Happy Thursday!