It's easy to set applications to open automatically when OS X is started up. Simply right click on the app when it's in your dock and choose Options > Open At Login.
However, the result may not be what you expected. Sure, the applications open when OS X loads up but the applications are visually open on your screen by default.
This can be a visual nightmare. All those apps open = untidy & ugly!
Wouldn't it be nice to open applications at startup but to also have them minimize to the dock? Here's how…
Go to System Preferences > Accounts > Select Your Profile > Login Items > and tick "hide" next to all the applications that you would like to be minimized when OS X starts up.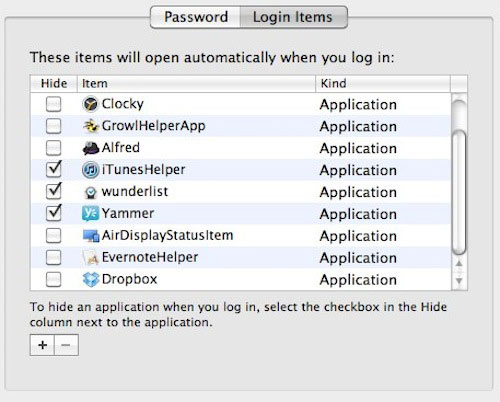 The result? A pretty and tidy desktop with all your apps minimized to the dock when OS X starts up.
For more helpful tips, check out our full collection of tutorials by visiting our How-To category!