After blocking HDMI mirroring support for iOS devices in April through their Hulu Plus app for iOS, Hulu has now updated their popular media viewing app to bring back support for the handy feature.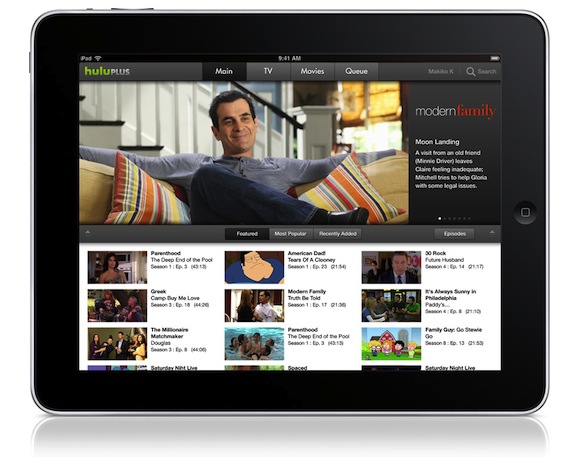 The newest update (Free, App Store Link) can mirror iPad 2 content via HDMI using Apple's Digital AV Adapter for iPad. The update will also presumably enable wireless AirPlay which will be supported with iOS 5.
Other changes in the updated include the following:
• Added ability to save an entire season to Queue
• A subset of content includes closed captioning support
• iPad 2 supports HDMI video out (standard definition only)
• "Subscriptions" are now "Favorites"
• Fixed miscellaneous bugs
For those who do not yet have Hulu Plus for iOS, the app is available as a free download from the App Store (Free, App Store Link).