Western Digital has introduced a new version of their popular My Passport for Mac portable hard drives, featuring beautiful, slim all-metal enclosures and new FireWire 800 daisy chaining abilities.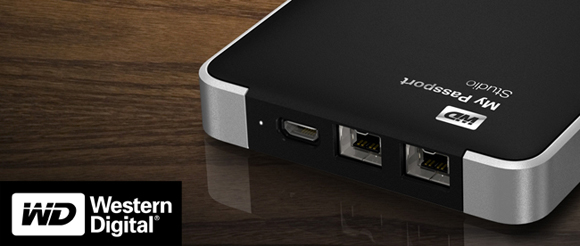 The My Passport Studio drive ($129.99), the more expensive of the two new models, is a fast and portable data solution for photographers, artists, video editors, or others that need to carry large amounts od data from place to place. The drive comes in capacities up to 1TB, and features one USB port and 2 FireWire 800 ports, which can be used to daisy-chain the drive with other FireWire devices, such as HD camcorders or additional hard drives.
The new My Passport for Mac ($99.99), slightly cheaper than the Studio, is a great option for those that don't require FireWire, but still have need to carry up to 1TB of data with them from time to time.
The two new drives are available immediate through the Western Digital online store and other retail outlets, and start at $99 for the My Passport for Mac in 500GB and $129 for the My Passport Studio in 500GB.