Apple's stock price has now exceeded $500 per share for the first time ever, following the report of record holiday quarter earnings, continued strong sales of existing products, and speculation on the iPad 3.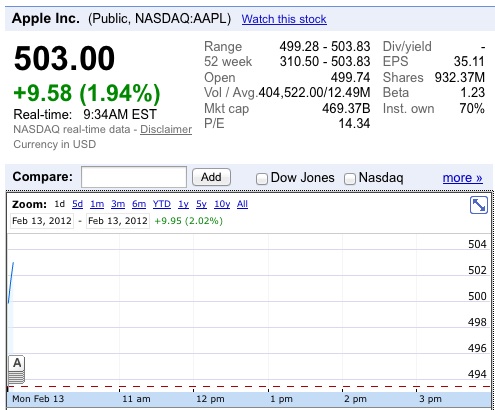 The company is now worth over $469 billion (at the time of this writing), and has increased its lead over Exxon Mobil to over $70 billion, retaining its position as the most valuable company in the world.
Even better, considering the upcoming launch of the iPad 3 and continued strong growth, AAPL is expected to continue to increase in value in the coming months, and throughout 2012.