Following the recent news that a U.K. Judge ordered Apple to publicly declare that Samsung's Galaxy Tab doesn't copy the iPad on their website (and paying for ads in various British newspapers and magazines), MacNN reports that Apple has filed for an appeal on the ruling.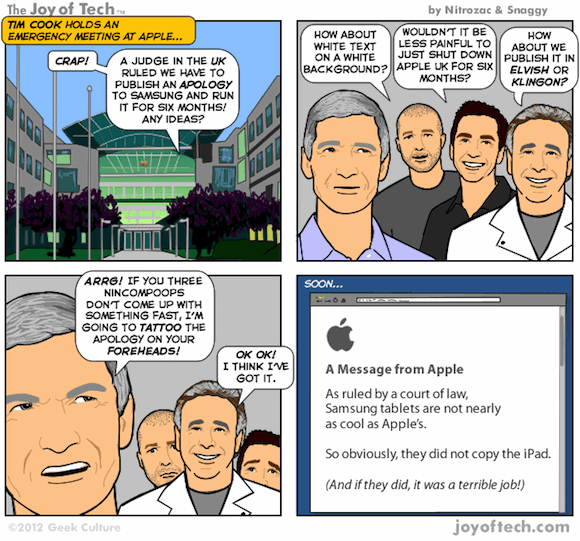 It's hardly surprising. Apple's not the sort of company to just throw in the towel – especially when their reputation is directly on the line! Apple's motion will be heard by an appeals court in the U.K., who will determine whether or not the ruling will stand.
Even if the judge is right about Samsung (and I think there's good reason to believe he's not), his judgement is both unusual and extreme. In the event that Apple does lose the appeal, however, The Joy of Tech has put together a humorous comic depicting what their "advertisement" might look like (pictured above)!