As previously announced, Apple's iWork.com beta service will officially be taken offline by tomorrow morning, making today the very last day that users can sign into the service to download any documents they may have stored with the service.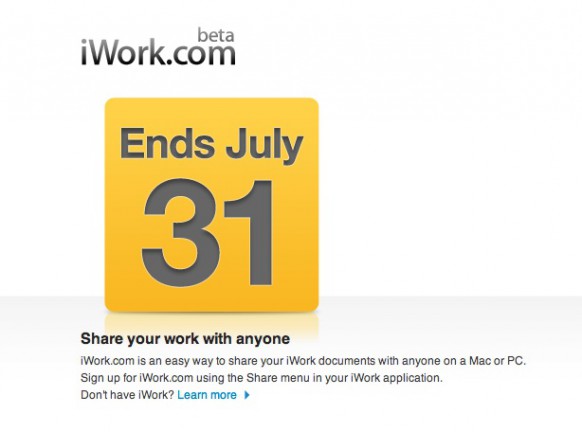 From Apple's support note:
After July 31, 2012, you can no longer publish new documents to iWork.com from any iWork application on your Mac or iOS device. Documents already shared on iWork.com will not be available to you or to those you shared documents with. 
iWork.com is highly unique among Apple services, in that it was discontinued without ever being brought out of beta. Apple's current iCloud services replace the functionality of iCloud.com, making the service unnecessary.
So head on over to iWork.com and make sure you've picked up all your stuff – this is your last chance!