It's been clear that Apple has been working on Bluetooth keyboard support since hints appeared in an iOS 5 beta last year – but now it finally appears that Apple is preparing to release the feature in iOS 6.3. According to 9to5Mac, Apple's latest beta firmware for the Apple TV finally allows you to pair and use a Bluetooth keyboard.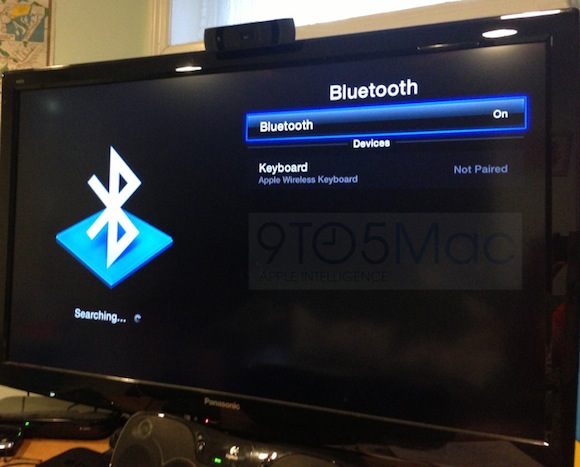 Pairing a Bluetooth keyboard is now possible using a new settings pane in iOS 6.3 for the Apple TV, and once paired, users can control their Apple TV using the arrow and escape keys on the keyboard. It also allows for much easier text entry, and greatly speeds up the process of setting up an Apple TV for the first time.
As always, features that appear in a beta don't always make it to the public release – but the fact that the feature is apparently complete and working in the latest update is a good sign. Frankly, I'd be surprised if they don'r roll out the feature in the next Apple TV Software update.
While the feature is currently limited to keyboards, it doesn't take much imagination to think that Apple could eventually add support for Bluetooth speakers, microphones, unique new Bluetooth remotes and more. Only  time will tell – but this could be a very exciting development!