A Kickstarter project that promised a mobile device charging system with support for Lightning, legacy 30-pin iDevices and micro-USB interconnects, is DOA due to Apple's strict Made for iPhone/iPad/iPod (MFi) terms and conditions.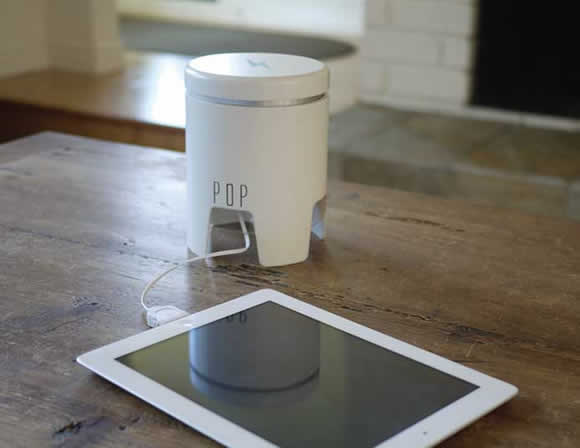 It was announced on Thursday that popular Kickstarter project POP, a mobile device charging system which surpassed its funding goal of $50,000 after 1,000 backers raised $139,170 in September, was officially canceled as Apple refused to approve the product as it uses Lightning alongside other interconnects.
POP creator and Edison Junior CEO James Siminoff said Apple all but killed the project after he applied for permission to incorporate Apple's new Lightning connectors in the unit. POP had been funded before the debut of the iPhone 5, and its new Lightning connector.
"After applying to Apple (which is now required for Lightning), we learned that they are no longer willing to approve a product that uses the Lightning charger alongside any other charger (including their own 30-pin – seriously)," said Siminoff in a Kickstarter update. "Just like that, POP could no longer fulfill its true promise."
The move to limit third-party accessories to be Lightning-only should come as no surprise, as Apple has solidly been attempting to retain control over the new I/O protocol.
Lightning-enabled accessories have seen a slow rate of release to market, and only recently have companies like Belkin released any Lightning compatible accessories.
Apple completely controls the pins and authentication hardware used in Lightning's connector, prohibiting companies from manufacturing the component without a license.
Smirnoff is now attempting to find a way to refund the money paid by the 1,000 Kickstarter backers. The loss associated with credit card fees, and possibly Kickstarter's 5% cut of sales, will have to be eaten by Smirnoff's company.
(UPDATE – 12/22/12)
Apple has made some changes to the MFi guidelines.
Apple told CNET that the MFi terms have been changed to allow third-party accessories to implement both the new Lightning connector and the older 30-pin plugs in a single product. The news comes a day after media outlets publicized the death of POP, a Kickstarter project for an all-in-one iDevice charger that waseffectively killed by Apple previous licensing rules.
"If it has to be an Apple-only product, and Lightning can't be next to, say, an Android charger, then it's still not something we want to make," POP creator James Siminoff said after learning of the updated guidelines. "I hope they become customer friendly. Maybe we will be able to do [the POP charger] after all."
So there's a chance the POP project could still go forward.
(Thanks to MacTrast reader "drumond19" for the tip.)