Apple continues to improve the data available via its Apple Maps app, as the company on Wednesday added 3D Flyover, Traffic, and points of interest data for a number of new cities.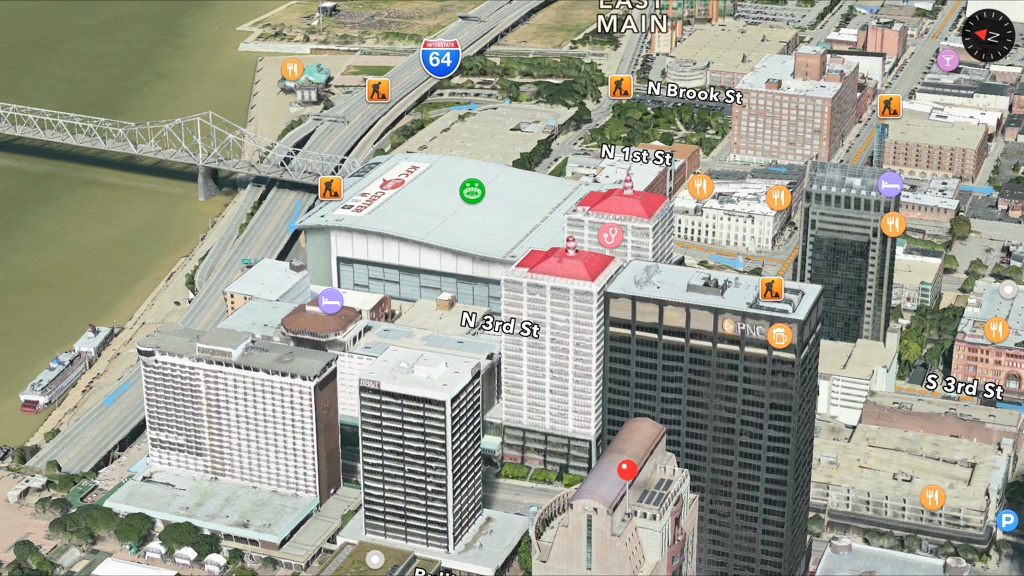 In what has become a monthly routine, Apple expanded its running list of supported Flyover cities to include 20 new locations in Europe, Africa, Japan and the U.S. Including today's additions, Apple's 3D Flyover feature is available in 240 areas around the world.
Flyover allows users to see select areas from the air with photo-realistic, interactive 3D views. Cities can be explored in high resolution, and users can zoom, pan, tilt, and rotate around the city and its landmarks.
New Flyover locales are:
Adelaide, Australia
Amiens, France
Berne, Switzerland
Bremen, Germany
Columbus, OH
Dresden, Germany
Eindhoven, Netherlands
Johannesburg, South Africa
La Rochelle, France
Louisville, KY
Middlesbrough, UK
Nantes, France
Salzburg, Austria
South Bend, IN
Springfield, MO
Taormina, Italy
Toulouse, France
Toyama, Japan
Tucson, AZ
Virgin Islands
Apple also added live Traffic data for Taiwan, and also added data for Finland to iOS 9's Nearby feature, which suggests nearby points of interest in Maps and Siri Suggestions. The service offers up suggestions for nearby locations in categories including food, drink, shopping, and more.