Apple is gearing up for another bond sale to finance another round of stock buybacks, as well as to finance additional corporate acquisitions. The Cupertino firm notified the U.S. Securities and Exchange Commission on Tuesday that it is planning up to a 10-part deal.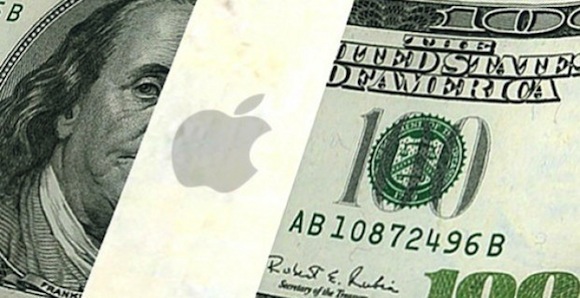 As of the end of last quarter, Apple had completed over $153 billion of its $200 billion program, including $110 billion in share repurchases. During its quarterly earnings report, the company promised to be "very active" in U.S. and international debt markets this year, and began to deliver on that promise with Tuesday's filing.
Managers for Apple's latest bond sale are Goldman Sachs, Bank of America Merrill Lynch, Deutsche Bank Securities, and J.P. Morgan. While the filing revealed Apple plans to sell up to a 10-part bond, the amount of funds was not specified.
A Bloomberg source indicated, however, that the sale will be a multi-billion dollar offering, with some bonds having a maturity term of 30 years. The money will be used for share buybacks, acquisitions, and other "general corporate purposes." The 30-year bond is also expected to issue seven-year green bonds to back environmentally focused initiatives.
"Apple has a tremendous amount of cash but it's not accessible cash — its overseas cash," said Andrew Brenner, head of international fixed income at National Alliance Capital Markets. "Apple probably is doing this in order to give them some room for domestic cash so they can buy back stock, pay dividends or whatever it is to micromanage their financial situation."
Apple's bond offering last September was a euro-denominated sale worth more than $2.25 billion U.S. There were also bond sales last year that were denominated in Australian dollars, British pounds, Japanese yen, and Swiss francs.