Apple's Campus 2 project is scheduled for completion at the end of this year, and the latest drone flyover video shows a project well on its way to making that deadline.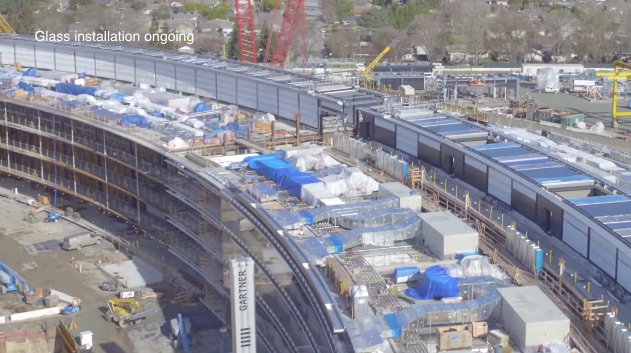 Drone pilot Duncan Sinfield has shared a February campus update with MacRumors, giving us one of our closest looks yet at the ongoing construction and progress that's been made since our last update in January. Starting last month, the window panels that make up the unique curved glass exterior began going up, and with additional panels added this month, there's a clear look at what the completed building will look like.
The video gives a great shot of the roof being lifted into place, along with an excellent look at the large, curved glass panels being installed on the 2.8 million square foot ring-shaped main building. A solar array has also been affixed to one of the parking structures that will house the vehicles of the approximately 13,000 workers who will fill the campus upon its completion.
Upon its completion, the new campus will include the main building, a number of parking facilities, a 100,000 square foot fitness center, a 120,000 square foot auditorium, and a visitors center.