The debut of iOS 7 brought faster loading of webpages in Safari, thanks to the handy preloading feature. When performing a search in Safari, the browser automatically downloads the top search result in the background, so it loads almost instantly if selected.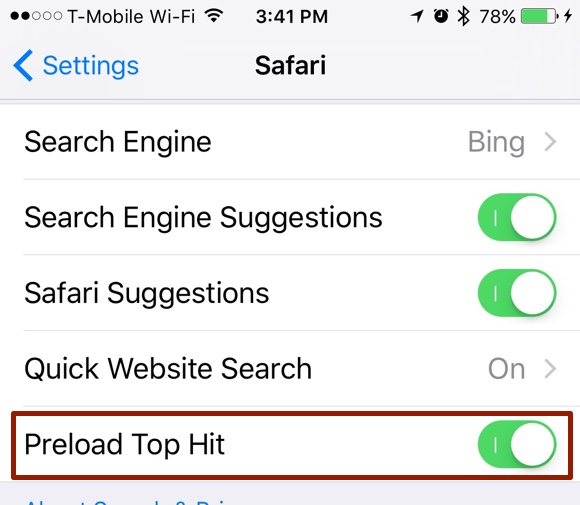 While the preload feature is a great help when it comes to loading webpages, if you don't select that top search result, you've used up some of your data to load it. While this is usually a small amount of data, if you're on a limited cellular data plan, this can add up. Here's how to toggle preloading off to stop loading web pages you might never view.
Turning Off Top Hit Preloading in Safari
This is a real quickie. Simply go to: "Settings" -> "Safari" -> and toggle "Preload Top Hit" to OFF. (Hint: The switch is green when the option is turned on.) Now, you'll only use data when you actually tap a search result to load that page.