Mac users who require the ability to monitor a number of servers, web and FTP sites, DNS servers, and more might want to take a look at Dejal Systems' new release of Simon 4.2, their server monitoring tool for Mac OS X.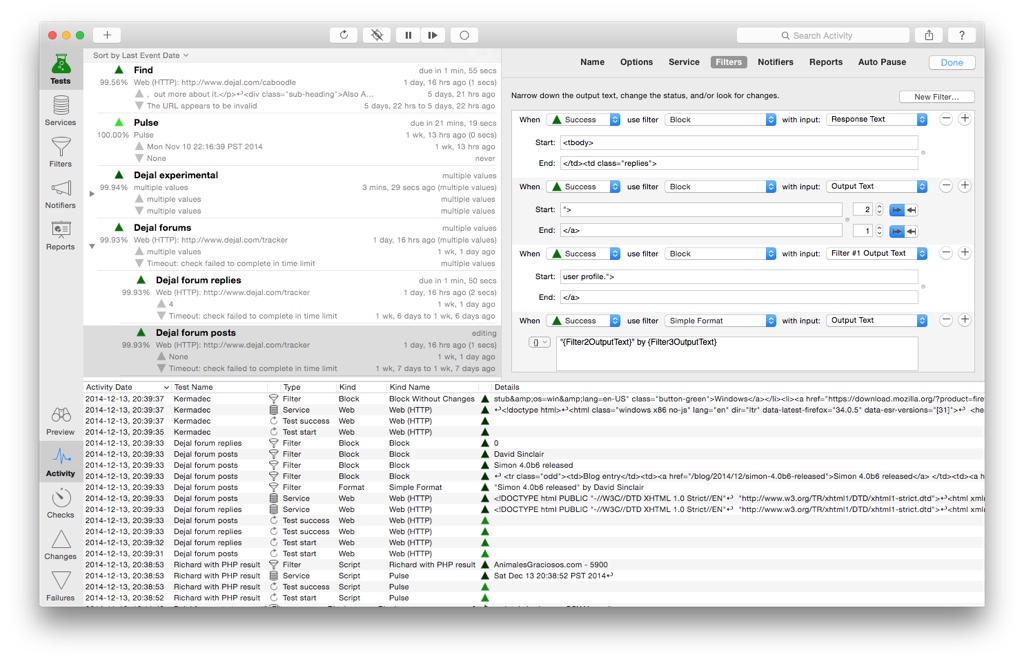 Simon checks web pages, FTP and DNS servers, local or remote ports or volumes, and other services for changes or failures, and can notify you via email, sound, speech, Twitter, SMS, HTML reports, and other means.
Version 4.2 is a free update for licensed Simon 4 customers. Changes include:
A handy new Exclude Block filter
New difference analysis filters
New filter variables
Email notifier improvements
Preview improvements
Several fixes of the reports feature
Lots of security and stability improvements
And more
Simon 4.2 is available for Macs running OS X 10.10 or later, and runs $99.00. It can be purchased directly from the Dejal website. A demo is available for download. Version 4.2 is a free update for licensed Simon 4 users, and an upgrade from version 3.0 is available for $49.00.