Apple Pay added 26 new banks and credit unions to its U.S. support roles, plus it also gained support for Wirecard's Boon mobile payment app in the UK. Boon offers an electronic prepaid MasterCard to its users.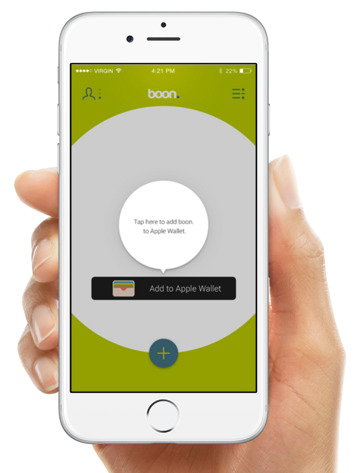 The new U.S. Financial institutions Include:
Arsenal Credit Union
Bank Midwest
Bank of Canton
Bank SNB
Bankers' Bank
Bremer Bank N.A.
Bruning State Bank
Citizens Bank of Cumberland County
Fairfield County Bank
Family Horizons Credit Union
Firefighters First Credit Union
First National Bank Arcadia
First National Bank in Staunton
Fort Sill Federal Credit Union
HawaiiUSA Federal Credit Union
IAA Credit Union
Moody National Bank
North East Texas Credit Union
Northbrook Bank & Trust Company
Northern United Federal Credit Union
Peoples State Bank of Munising
Redwood Capital Bank
Rogue Credit Union
Sierra Central Credit Union
TriStar Bank
Vermilion Bank
To view a up-to-date list of participating banks and credit unions, click here.
If your bank or credit union is on today's list, and you want to add your credit or debit card to Apple Pay, just do the following:
iPhone users running iOS 9 can go to the Wallet app and tap the "+" icon in the upper right-hand corner to begin, and then just follow the prompts. Users of iPads with Touch ID can add a card to the service to use in apps by going into "Settings" -> "Wallet & Apple Pay" to add a card there.
Apple Watch users will need to enter the Watch app on their iPhone, Tap on the "Wallet & Apple Pay" option, and then tap the "Add Credit or Debit Card" option.
In other Apple Pay-related news, comes the announcement that iPhone and Apple Watch users in the UK who don't yet have a compatible credit or debit card for use with Apple Pay, can now use a new prepaid option via Wirecard's Boon mobile payment app.
Boon offers a digital wallet service that gives its users an NFC-compatible virtual MasterCard. The service was previously Android-only, but as of today, Boon virtual cards can be added to Apple Wallet and used with Apple's contactless payments service.
Users can top off their Boon account via credit card or the UK's Faster Payments network, and can then use Apple Pay to pay for goods and services anywhere the payments service is accepted in the UK.
Interested parties in the UK can download the Boon app from the App Store. [GET IT HERE]
(Via 9to5Mac)