Samsung announced Thursday that its Samsung Pay mobile payments service is headed for China, thanks to a partnership with Chinese e-commerce giant Alibaba.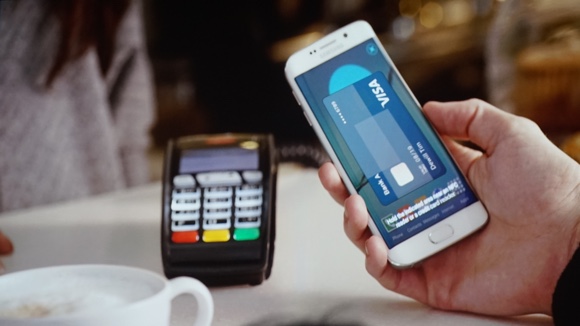 As part of the deal, Samsung Pay will be integrated with Alibaba subsidiary Ant Financial Services Group's Alipay, service, which currently boasts more than 450 million registered users, reports Reuters.
Samsung device owners will be allowed to pay with provisioned credit/debit cards, or an Alipay account. The partnership offers Samsung a way to enter the fast-growing Chinese mobile payments sector. The Korean phone maker has seen its marketshare eroded on both ends in China, with Apple's iPhone pressuring from the high-end, and other phone makers on the low-end.
Alibaba will also benefit from the partnership. Although the firm's Alipay network processes the majority of online payments in China, its mobile payments system hasn't seen the same measure of success. The company had reportedly been in talks with Apple about its Apple Pay mobile payments initiative, although those talks apparently fell through, leading to the pact with Samsung.
Samsung Pay debuted in the U.S. in September 2015. The system work's similarly to Apple's payments system, but it also adds a separate wireless system to replicate card swipes, making it compatible with most card readers. Both systems use fingerprints to authorize transactions.