The latest update to the Twitter for iOS app brings some more 3D Touch love to the app for iPhone 6s/6s Plus owners. Until now, the Twitter app's 3D Touch integration was limited to Quick Action Home Screen options for Search, Tweet, or New Message.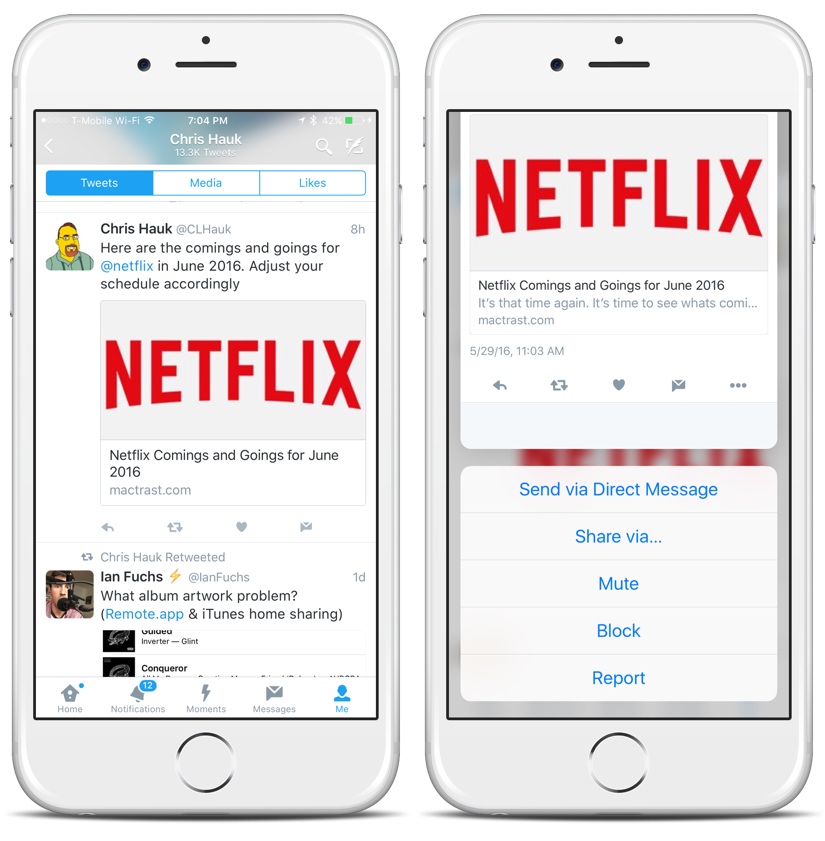 Users of Apple's 3D Touch-enabled handsets can now preview individual tweets, moments and embedded links, pictures, videos, GIFs and more. Pressing down allows a "peek" at the item, while a harder pressed "pop" takes the user directly into the item for full viewing.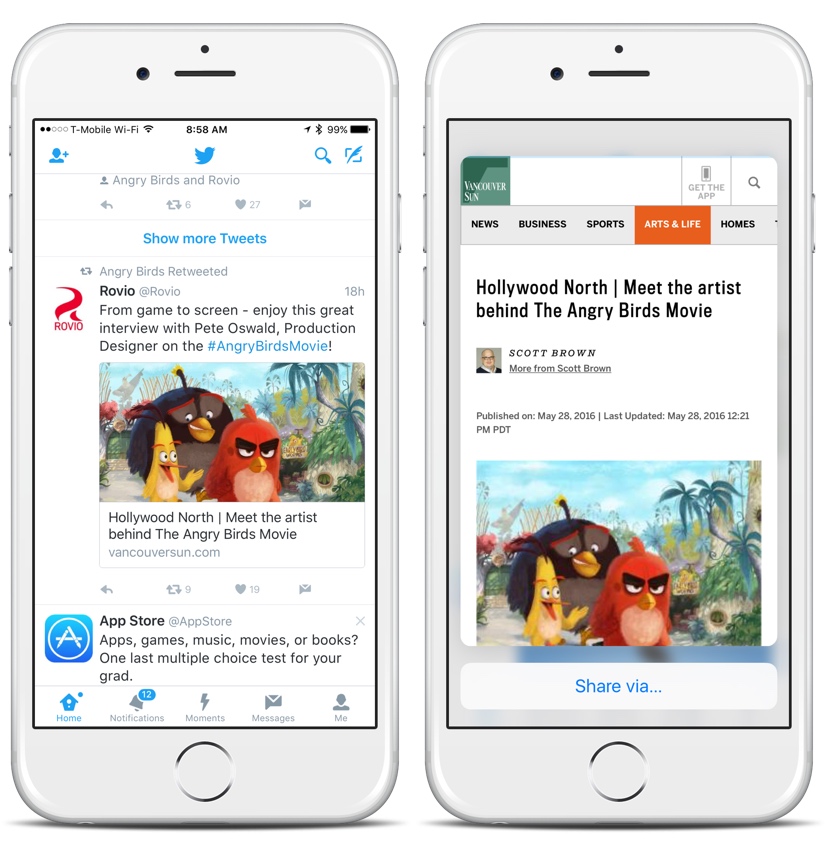 While in Peek mode, a user can swipe up with their finger to access additional options, such as the ability to mute a user, block a user, report a tweet, or share a tweet. Swiping up on embedded media, such as a photo, offers only a share option.
As in previous versions, the app offers an Apple Watch App:
Twitter is now available for Apple Watch: Tweet, Retweet, reply and like in a flash. Quickly see recent Tweets and top trends. Share your location, a song, or your thoughts with a flick on the wrist. It's Twitter, but littler.
Twitter for iOS version 6.54 is free, and is available in the App Store. [GET IT HERE]