Most five-year olds have plenty to say, but Apple's five-year-old @apple Twitter account has been completely quiet during its existence. But now, the account is showing signs of life, just in time for next week's media event.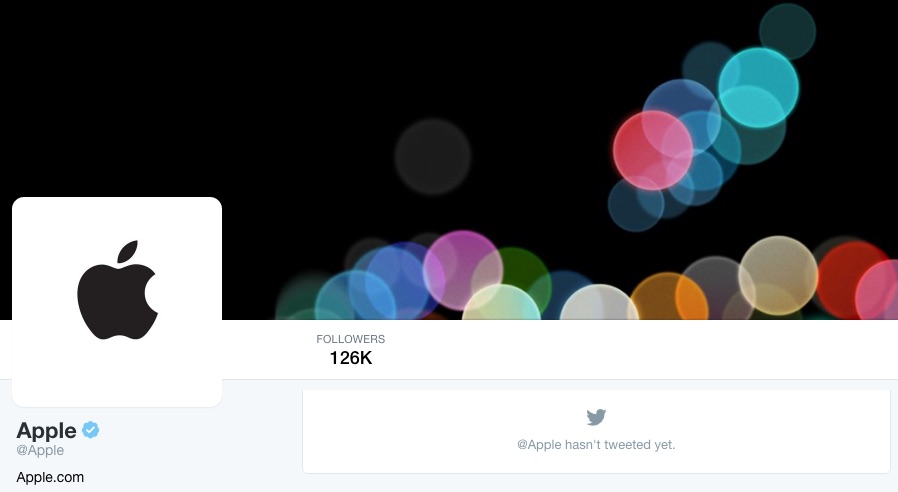 The account has been updated with an Apple logo, and the iPhone 7 event's graphic as its header. The new header has led to speculation that Apple plans to use the account for live-tweeting during the September 7th iPhone event. None of that has been confirmed, but, it sure sounds good.
Apple never has shown a tendency to quickly jump into social media, taking its time with its social media accounts on Twitter. It took two years for Apple to start using its @appstore account it created in 2009, and they just added an @appstoregames account last year.
An @iTunes account didn't show up until Apple launched iTunes Radio. March saw the @applesupport account, which the Cupertino firm uses to address support questions, and offer up tips & tricks to Apple device users. Apple also manages @ibooks and @applemusic accounts on the popular short messaging service.
So, while the @apple Twitter account has begun to show signs of life, it has yet to speak. We'll keep an eye on it on to see if it has anything interesting to say…
(Via 9to5Mac)