If you've ever seen a word in an online article or other document that you're not familiar with, it's easy to quickly view a Dictionary definition. All it takes is a few clicks of your mouse or trackpad.
How to View a Dictionary Definition of a Word on Your Mac
When you see a word you'd like to view a definition of, simply place your mouse cursor over the word and right-click. (Two finger click on the trackpad.) Then click "Look Up [the word]" in the right-click menu.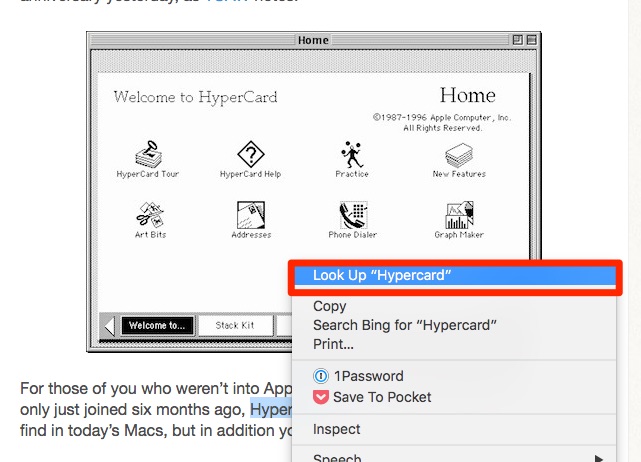 You'll see a definition of the word, along with an option to open the word in the Dictionary app.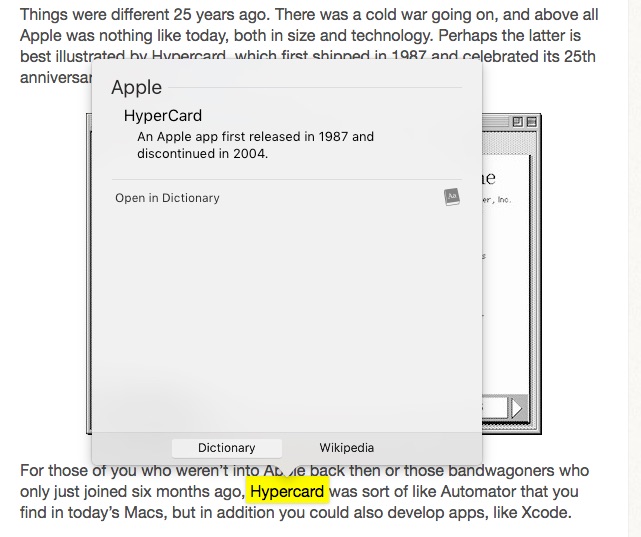 If you have a MacBook Pro with a Force Touch trackpad, or use a Magic Trackpad 2, you can use Force Touch to view the definition.
In addition, you can also view the Wikipedia entry, (if one is available) for the selected word, by clicking the "Wikipedia" button in the definition screen. Depending on the word, you might also see buttons that will show you entries in the App Store, News, Movies, and more.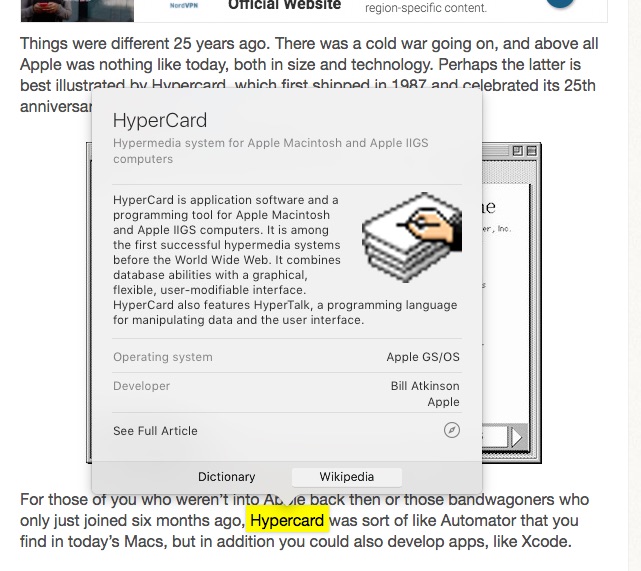 For more tips and tricks that can help you make better use of your Mac, iOS device, Apple Watch, or Apple TV, be sure to visit the "How To" section of our website.