If you're getting ready to travel to a distant location, or even if you're just getting away for the weekend to your cabin the next county over, you'll want to know what to be prepared for, weather-wise. Luckily, iOS makes it incredibly simple to quickly get a weather forecast for any location by using Spotlight.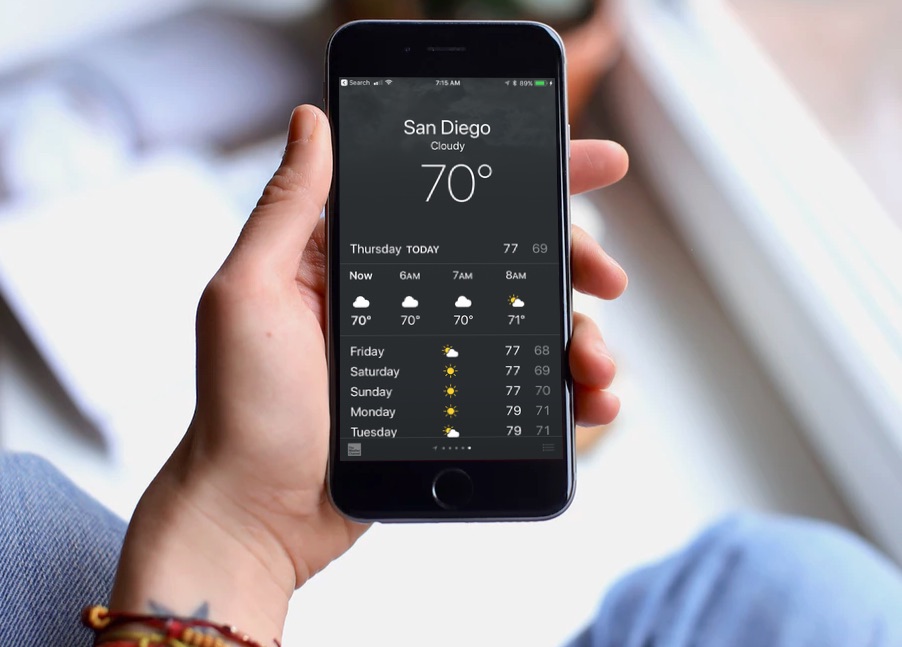 How to Get a Quick Weather Report for Any Location on your iOS Device
1.) On your iPhone or iPad Home Screen, simply swipe down on any icon.
2.) The Spotlight prompt will appear. Type in "weather" followed by the location you'd like to see the weather report for.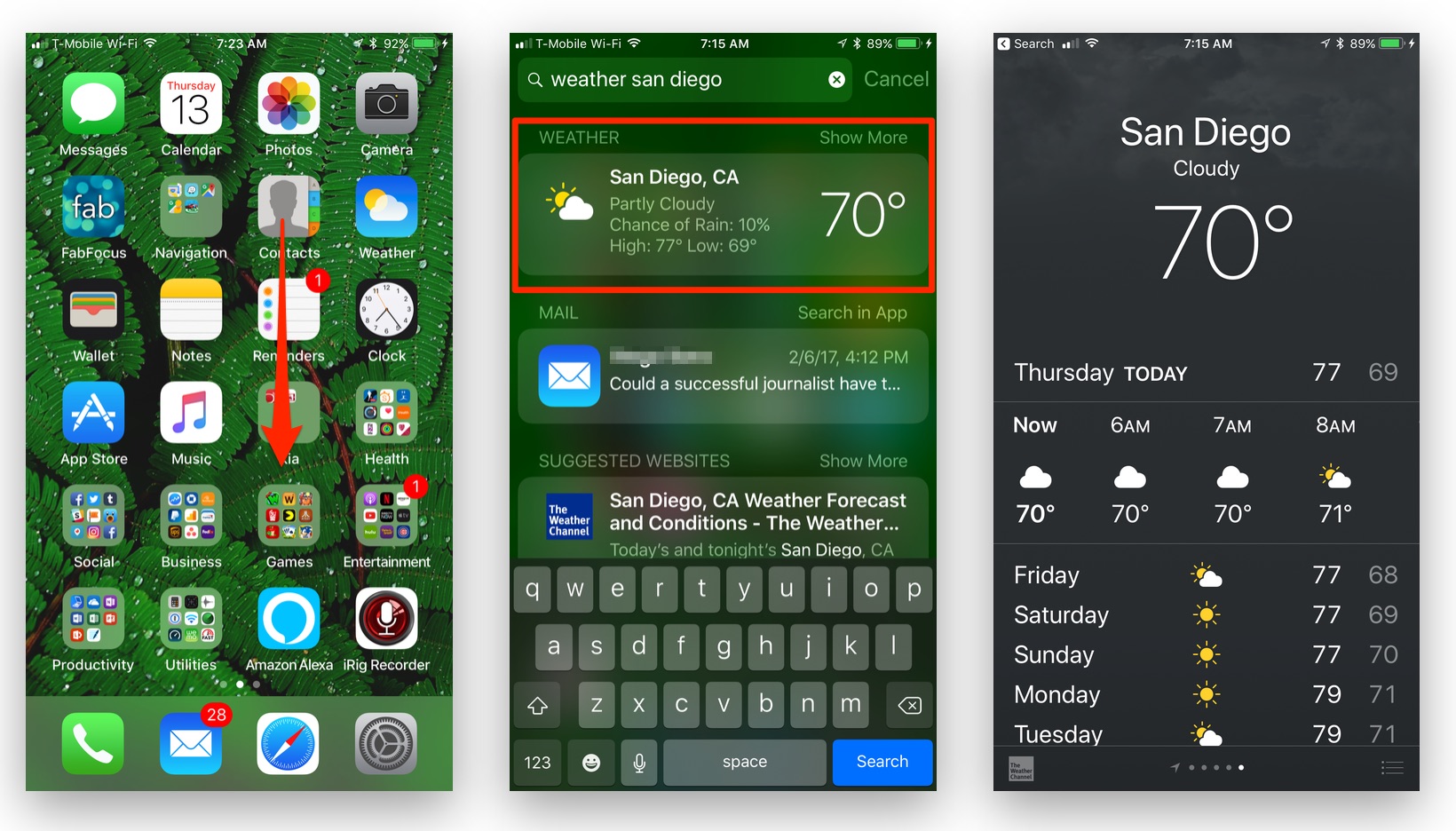 3.) As an added bonus, you can also get tomorrow's weather report by entering "weather (location) tomorrow".
4.) Tap the weather report, and you'll be taken to the Weather app, where you can also view an extended forecast.
The above screenshots are from a device running iOS 11, but you should see something almost identical in iOS 10. (Thanks to OSXDaily for the original tip.)
For more tips and tricks that can help you make better use of your Mac, iOS device, Apple Watch, or Apple TV, be sure to visit the "How To" section of our website.