If you're a Google Play Music subscriber you'll be glad to hear the Google Play Music app for iOS is now CarPlay compatible. The feature allows owners of CarPlay-capable vehicles to control the app's music playback via the in-dash infotainment system.
The CarPlay interface is divided into Home, Recents, Music Library and Stations sections. While most of these are self-explanatory, Home offers recommendations, which can be based not just on past listening but factors like place or the time of day.
To use Google's music streaming app with CarPlay, users must update the app to the most recent version, and then connect their iPhone to the vehicle either via Lightning cable or wirelessly, depending on their vehicle's make and model.
CarPlay users can rearrange the way their CarPlay-compatible apps appear on their vehicle's infotainment console screen by going into the "CarPlay" settings menu, found under the "General" section of the "Settings" app. There, users can drag and drop app icons to arrange them, much like they do on their iOS devices.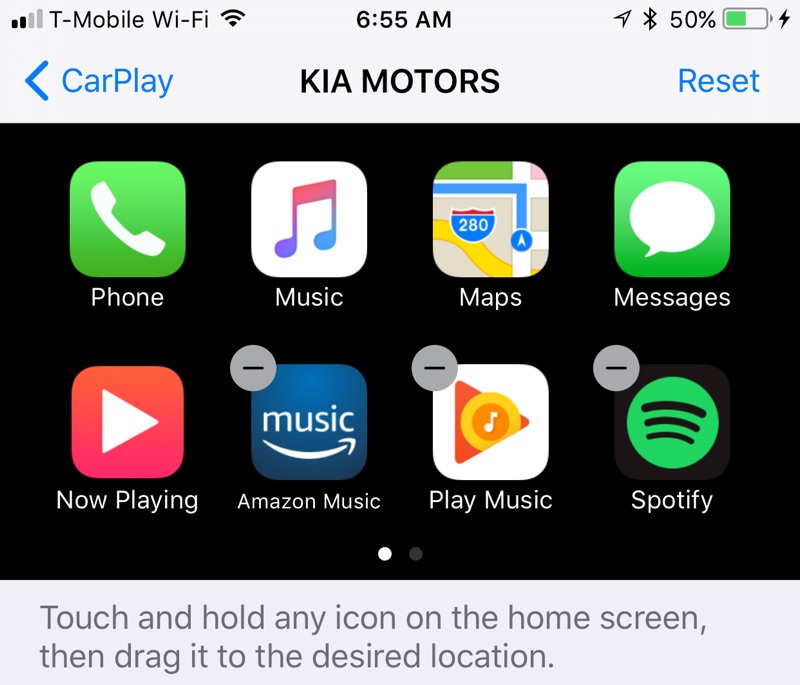 CarPlay support is found mostly in apps which are music, talk, or radio related, as the interface is perfect for easy control of such apps on the relatively large screen of modern vehicles' console infotainment screens.
Google Play Music is the first Google-created iOS app to gain CarPlay compatibility, Sadly, Google Maps and Waze, (both are Goggle navigation apps), are so far not available for CarPlay, perhaps due to Apple's desire to reserve that app space in the car for itself.
Google Play Music is available free for iOS devices in the App Store. While some aspects of the service are free, full on-demand listening subscriptions start at $9.99 per month.