Popular navigation and traffic app Waze received an update on Monday, allowing users to record custom voice prompts to use on their own device or to send to others. The feature has been available on the Android platform since May.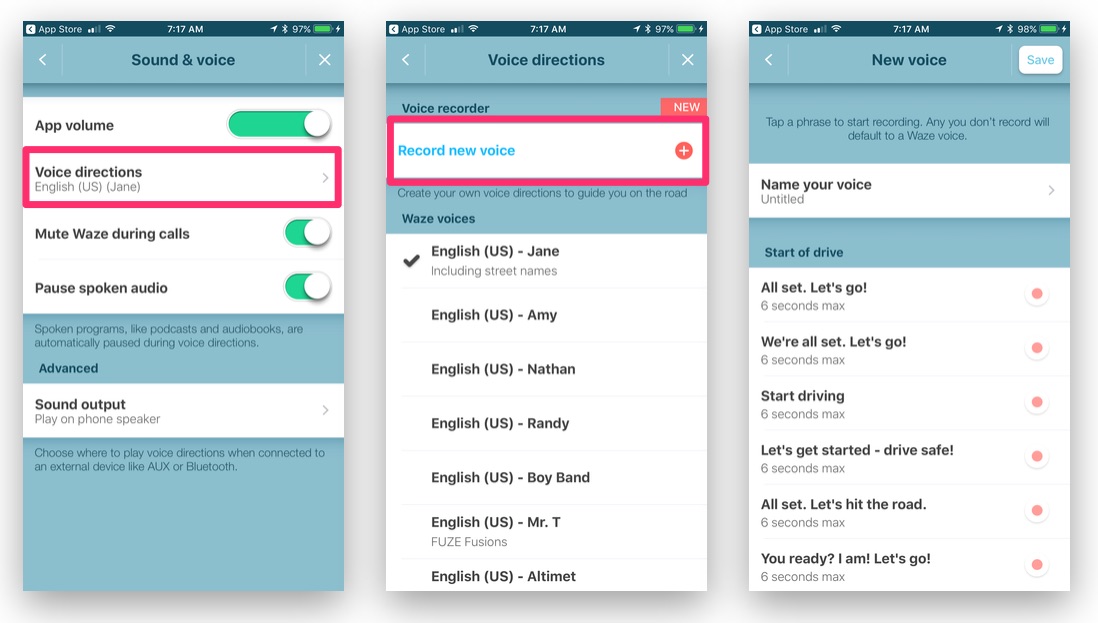 Waze, the free, real-time crowdsourced traffic and navigation app, has provided custom voice prompts that have thrilled and delighted Wazers on their daily drives for years. Now, Waze is happy to announce the new Voice Recorder feature, which lets you record all your voice prompts any way you like. Add some character, pizazz, some je ne sais quoi – channel your most commanding or playful mood and let your voice guide the way.
Users can share their custom voice prompts with other users, which means we'll likely be seeing a number of celebrity voice packs in the future. (Christopher Walken, please do this! OK, I'll settle for Kevin Pollak doing a Walken impression…) Waze plans to work with a number of YouTube creators to create voice packs for the navigation app.
The Voice Recorder feature can be enabled in Settings/Sound & Voice, where the voice prompts can also be recorded. Users can then share a link to the recording with friends and family. Set aside some time to do this, as there are over 40 commands the will need to be recorded.
Waze is available for the iPhone, free in the App Store. [GET IT HERE]