Website ads are a fact of life. Websites need revenue, and ads are way to get some much-needed revenue. However, occasionally you might want to print out an news article or a "how to," and you'd really like a clean page, with none of the ads cluttering it up.
Our friends over at OSXDaily recently shared an easy way to print a webpage from Safari sans ads, and we liked it so much, we wanted to share it with our readers too. This tip gives you a clean, uncluttered printout, and as a side effect, it also saves on ink or toner, and maybe even paper.
How to Print a Safari Webpage Without Ads on Your Mac
While using Safari, when you find a webpage you'd like to print out, do the following:
1.) Click on the "Reader Button" in the URL bar at the top of the Safari window. It looks like four horizontal lines, and is positioned just to the left of the URL bar.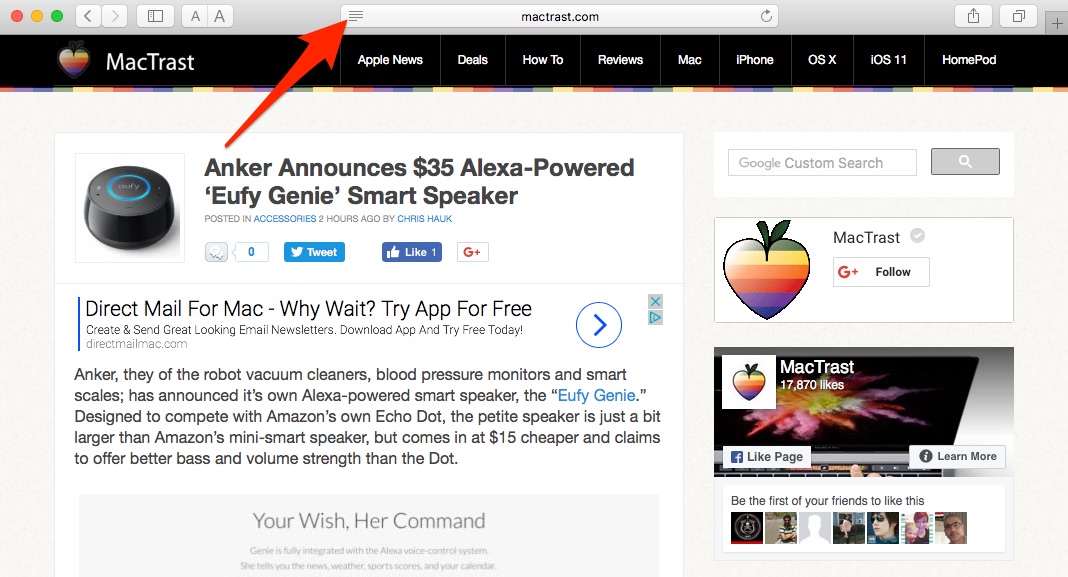 2.) Safari will now display the webpage in Reader mode, which removes all non-essential items, such as ads and other formatting, from the page offering a cleaner viewing (and printing) experience.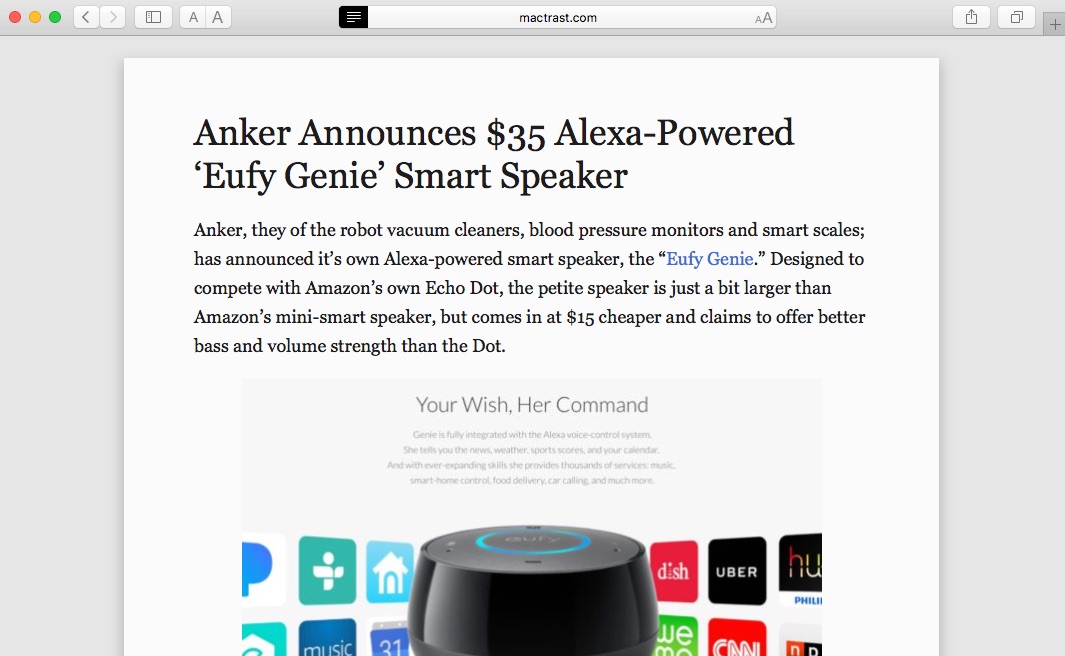 3.) Click on the Safari "File" menu, and then click the "Print" menu option.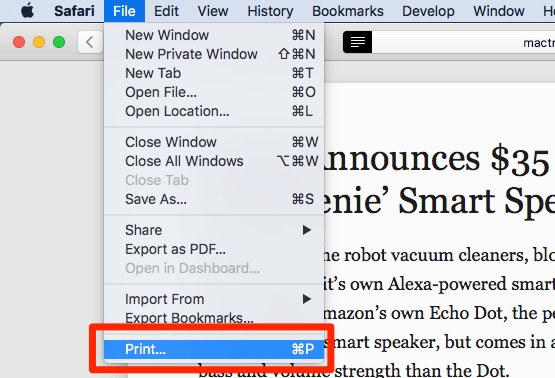 4.) The Print Dialog will open. Here, you can click the "Print" button to print the page to your printer. (You can also save it as a PDF if you want to save toner and paper. The PDF version will also be displayed without ads.)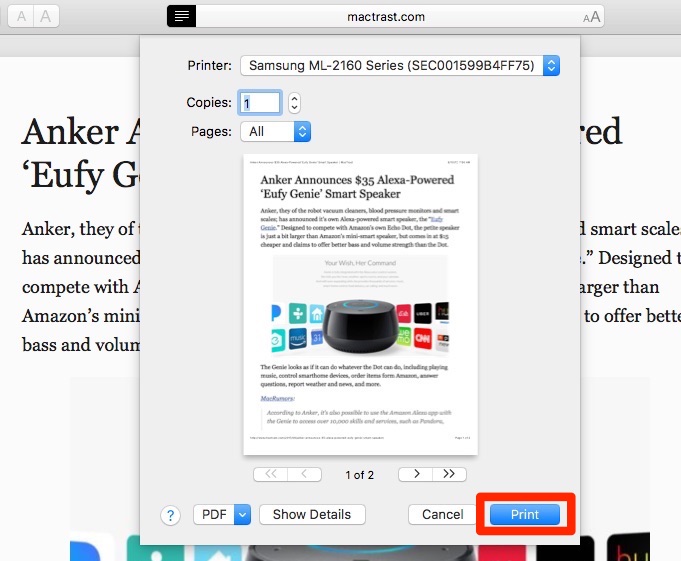 What you'll now have is a simple, clean version of the webpage, printed or saved to a PDF file for easy viewing at a later time.
For more tips and tricks that can help you make better use of your Mac, iOS device, Apple Watch, or Apple TV, be sure to visit the "How To" section of our website.