The Personal Hotspot feature of the iPhone and cellular-capable iPads is a handy feature to have around when you have multiple Macs, PCs, or other Wi-Fi-capable devices around that need a quick connection to the internet.
Here's how to quickly set up a Personal Hotspot on your iPhone or iPad, and set a password to share the connection with other users.
How to Set Up and Secure a Personal Hotspot on Your iPhone or iPad
1.) Open the "Settings" app on your iPhone or cellular-capable iPad.
2.) Tap on the "Personal Hotspot" menu option. (If you haven't enabled this feature yet, you can find it under the "Cellular" menu option.)
3.) Tap the "Personal Hotspot" toggle switch to turn it on. (It will turn green.)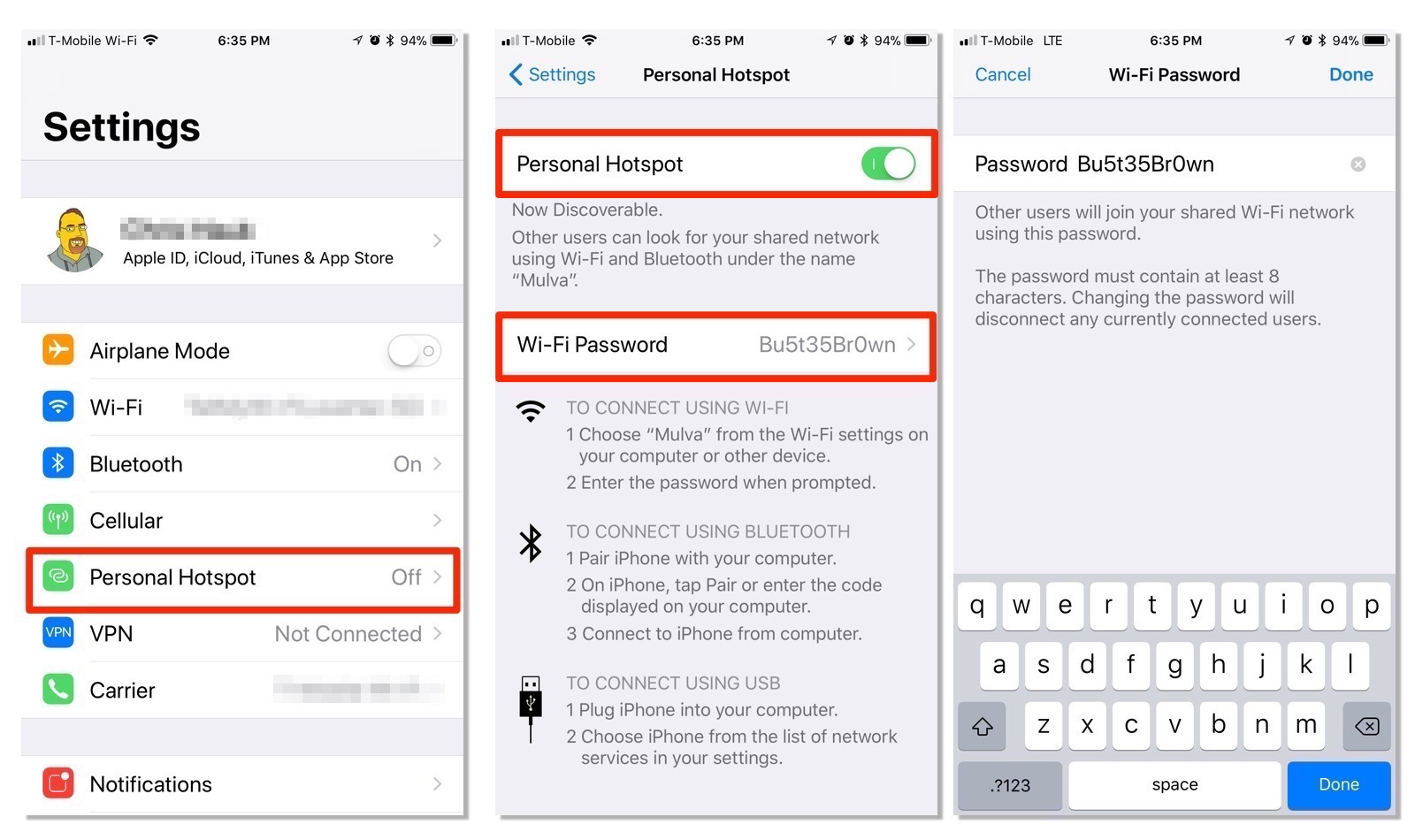 4.) Tap the "Wi-Fi Password" field to either enter a password, or change the current one. Other users will use this password to join your newly set up Wi-Fi network. It must contain at least 8 characters. If you change this while the hotspot is turned on, anyone already connected will be disconnected, and will need to enter the new password to rejoin the network.
5.) Tap "Done" when you're finished entering your new password.
6.) Tell other users about the hotspot and its password.
7.) Watch with a satisfied smile as your friends, family, or co-workers enjoy the new internet connection.
Note: The Personal Hotspot feature requires a cellular data plan that allows using this feature. That can cost extra with some carriers, while other, more enlightened carriers will at least give you a certain amount of data each month to use with the feature included in your cellular plan. Check with your wireless provider for more information.
For more tips and tricks that can help you make better use of your Mac, iOS device, Apple Watch, or Apple TV, be sure to visit the "How To" section of our website.