VMWare has announced the upcoming release of VMWare Fusion 10, the new version of it's popular virtualization software. The new version will hit Macs in October.
VMWare Fusion 10 will boast a redesigned user interface, and will include improved installation and PC migration features. The new version will also include support for macOS High Sierra, and will include Touch Bar integration on the latest MacBook Pro models.
Behind the scenes our Virtual Hardware Platform has been updated to support new OS's like macOS 10.13 High Sierra and Windows 10 and Server 2016 Fall Updates, as well as a host of new Sphere platform features like UEFI, Virtual TPM, and virtual NVMe storage devices.
Fusion 10 will also boast improved graphics performance via Apple's Metal technology.
A big feature several years in the making is our new support for Apple's MetalGraphics acceleration technology, which gives our virtual GPU engine a noticeable boost in Performance, Battery/Power Efficiency and accuracy of rendering. Both games and professional applications like AutoCAD benefit from this enhanced feature.
VMware Fusion 10 Pro and VMware Fusion 10 are expected to be available in October 2017, from vmware.com for $159 and $79 respectively. VMware Fusion 10 Pro is also available from VMware partners and distributors.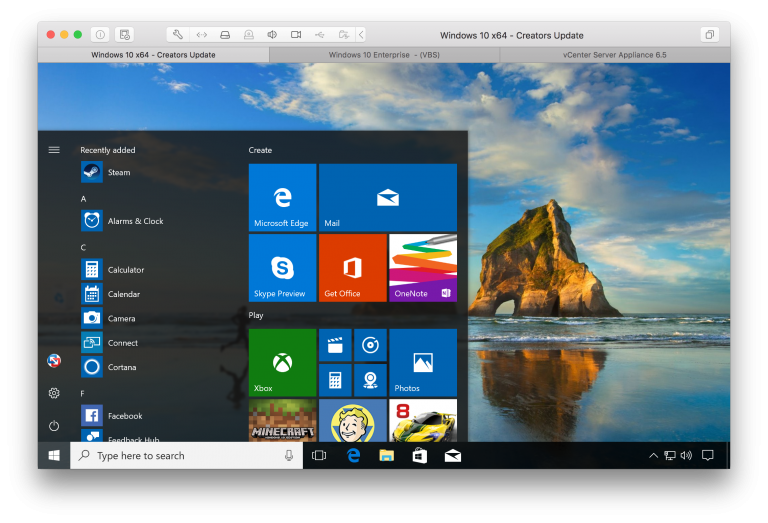 Fusion 8.5 customers can upgrade to Fusion 10 Pro for only $119 and to Fusion 10 for $49 at the VMware online store.
Customers who purchase Fusion 8 or Fusion 8 Pro between August 22 and November 1 are eligible for an electronic upgrade to Fusion 10 or Fusion 10 Pro, respectively, at no additional cost. No action is required on your part, your licenses will automatically be upgraded in your MyVMware account manager.