If there's one thing I continually do, it's prematurely closing browser tabs in Safari. I either tap and close the wrong one, or close one before I'm actually finished with it. Now, what was that URL?
Luckily, there's a quick and easy way to recover a closed tab. This works on your iPhone or iPad running recent versions of iOS.
How to Recover Closed Tabs in the Safari Browser on iOS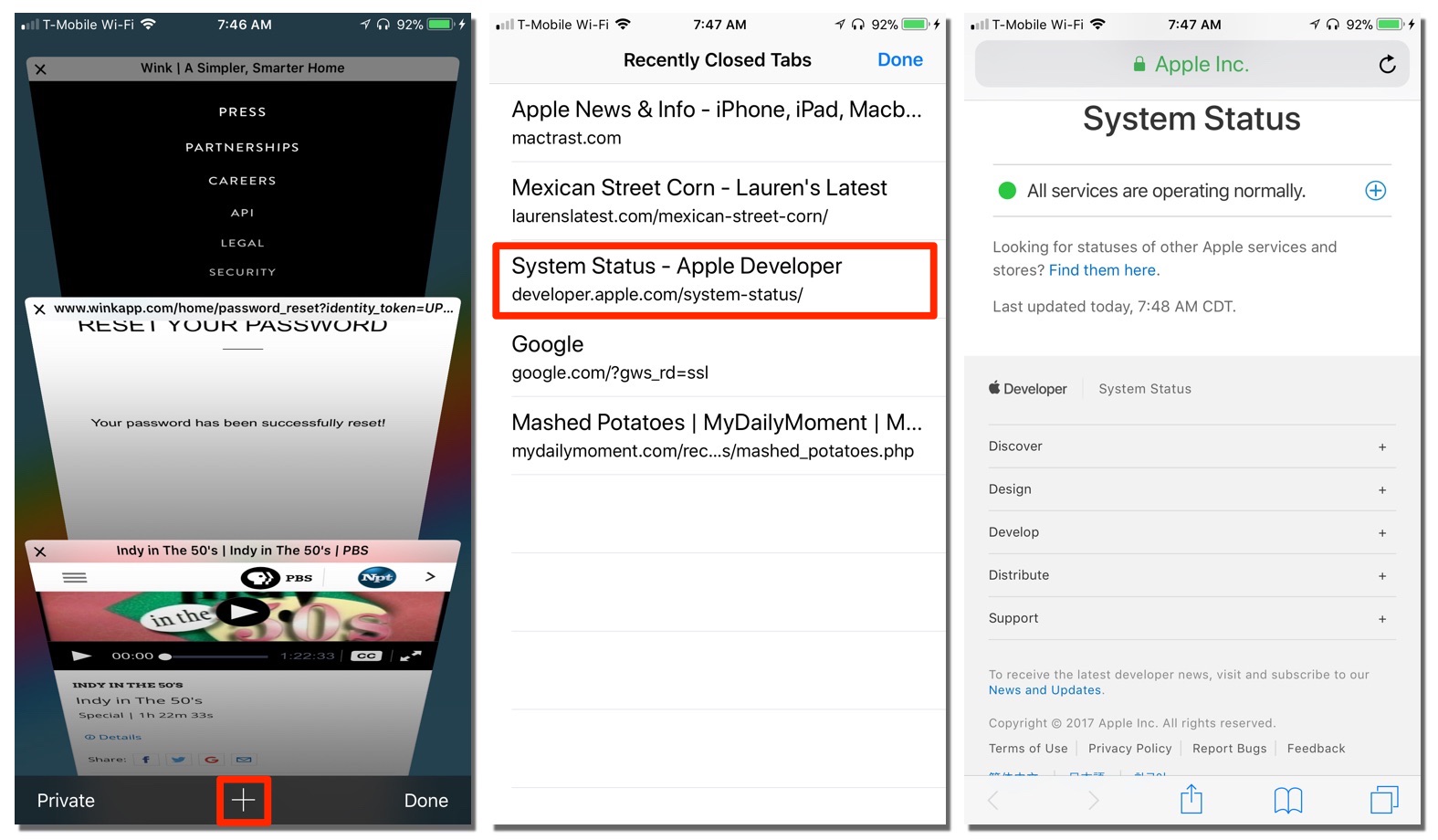 While viewing your open tabs, do the following:
1.) Tap and hold the "+" button. (Don't just tap it, as that will open a new tab, touch it and hold your finger there.) You'll find the "+" button bottom center on your iPhone and in the upper-right hand corner on your iPad.
2.) You'll see a list of your previously opened tabs, from which you can tap whichever page you'd like to reload.
3.) Finish reading the tab you closed too soon. Now be more careful next time, okay? (Yeah, I'll probably close the wrong tab again too…)
For more tips and tricks that can help you make better use of your Mac, iOS device, Apple Watch, or Apple TV, be sure to visit the "How To" section of our website.