Major League Baseball has tested a contactless NFC ticketing system which allows entry onto a stadium with just a tap of the iPhone or Apple Watch. The Oakland Athletics tested the system for six home games starting on Sept. 22.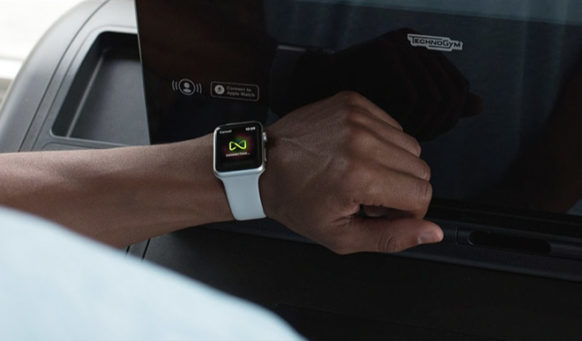 The pilot lasted for a six-game homestand starting Sept. 22nd after iOS 11 launched, and was the first time a professional sports event supported contactless tickets in Apple Wallet. Interestingly, the Oakland Athletics were also the first team to use mobile ticketing via text messaging, way back in 2007.

Of course contactless entry isn't that different from using a mobile barcode ticket to enter a venue, which is something that a bunch of stadiums do use. But NFC is more secure since a barcode could be replicated. It's also a lot less error prone than scanning a barcode off a screen – which most of us have tried before and probably walked away frustrated with the experience. So contactless ticketing via NFC will definitely be a welcome development for any of us that frequently use our phones for mobile entry.
The entry solution isn't associated with Apple Pay (the Cupertino firms contactless payments solution), but instead uses the NFC technology built into both the iPhone and Apple Watch. With the release of iOS 11, Apple began allowing developers to access that technology. Previously it was hands-off when it came to NFC technology, originally used with Apple Pay.
The stadium entry solution was developed by Tickets.com, a subsidiary of MLBAM, and functions similar to barcode readers like those found at airline terminals. However, the system does not use a barcode, instead accessing the NFC technology built-in to the Apple devices.
The NFC solution is more secure, and also considered to be more reliable than the usual optical-based ticketing solutions.
Tickets.com handles the ticketing tasks for 23 Major League Baseball teams, and the company will be working with those teams to enable the technology for use during the 2018 season.