QR Codes are those squares full of pixelated block patterns that you see in ads and other postings that are used to send users to websites, download apps, or access other information.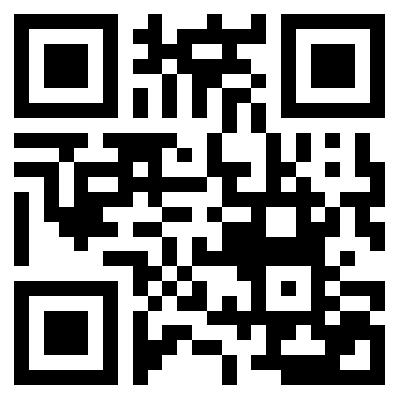 QR Codes are a quick an easy way to access information, or to jump directly to a website. In the past, users have had to use a third-party app to scan QR Codes. However, with the release of iOS 11, users can now scan QR Codes by simply using their iOS device's Camera app. Thanks to OSXDaily for the original tip.
How to Scan a QR Code Using Your iOS 11 Device's Camera App
1.) Open the Camera app on your iPhone or iPad running iOS 11.
2.) Point your device's camera lens at the QR Code you wish to scan.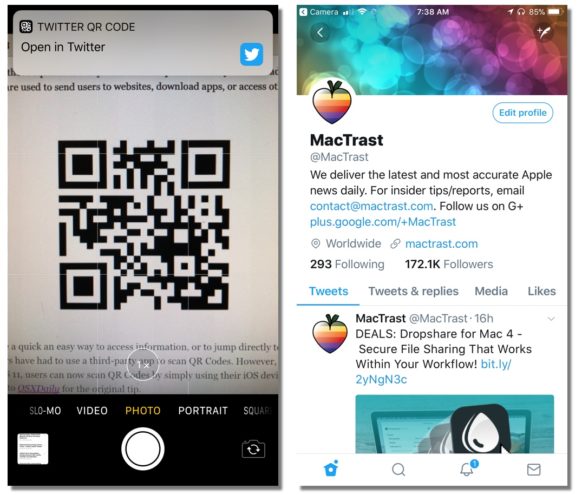 3.) Hold your iPhone steady for a moment or two while your device recognizes the QR Code. (Don't press the shutter button, it's not needed.) You'll soon see a notification pop-up at the top of the camera app screen. Tap the notification to access the website, app, or other information connected to the Code.
If you point your camera at the large QR Code near the top of this article, you'll go to MacTrast's Twitter page. (You might as well follow us while you're there.)
You can make your own QR Codes with various apps and websites. We used a website called "GoQR.me" to create the one we used in this how to.
For more tips and tricks that can help you make better use of your Mac, iOS device, Apple Watch, or Apple TV, be sure to visit the "How To" section of our website.