Sega on Tuesday added the classic title "Sonic the Hedgehog 2" to its free-to-play "Sega Forever" collection for Apple TV, iPhone, and iPad devices. Tuesday was the 25th anniversary of the game's original release on the Genesis game console.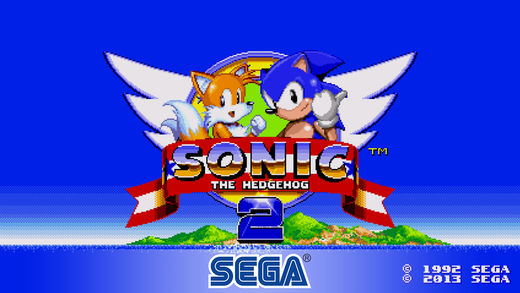 Dr. Eggman is back to his old tricks, trying to find the seven Chaos Emeralds that will enable him to complete his ultimate weapon, the Death Egg. Only the triple threat of Sonic, Tails, and Knuckles can defeat him in this remaster from the team behind Sonic Mania!

Sonic The Hedgehog 2 joins the ever-increasing line-up of 'SEGA Forever', a treasure trove of free SEGA console classics brought to life on mobile for the first time!

FEATURES
– Twelve Badnik-infested zones to master, from underwater caverns to neon-lit casinos!
– Compete online, take on the Time Attack mode, and the all-new Boss Attack mode!
– Play the secret Hidden Palace Zone stage that didn't make it into the original release!
– Fight Dr. Eggman's creations, including the terrifying Mecha Sonic
– Obtain all the Chaos Emeralds to transform into Super Sonic and Super Knuckles!

MOBILE GAME FEATURES
– PLAY FREE with ad-support or ad-free via In-App Purchase
– SAVE YOUR GAMES – save your progress at any point in the game.
– LEADERBOARDS – compete with the world for high scores

SONIC THE HEDGEHOG 2 TRIVIA
– This is the most complete version of Sonic The Hedgehog 2 to date, complete with widescreen, 60FPS action, and a remastered soundtrack!
– This was the first Sonic game to feature the Spin Dash move
– The Master System version was the first game Tails appeared in, although he wasn't playable!
– Unlike the Mega Drive/Genesis original, you can now fly as Tails!

SONIC THE HEDGEHOG 2 HISTORY
– The game was originally released worldwide in November 1992
– Original developer: Sonic Team & SEGA Technical Institute
– Designer: Hirokazu Yasuhara
– Lead Composer: Masato Nakamura
Sonic the Hedgehog 2 and all of the other games in the Sega Forever series are free to download and play, but do include in-game ads. An in-app purchase of $1.99 removes the ads from the game.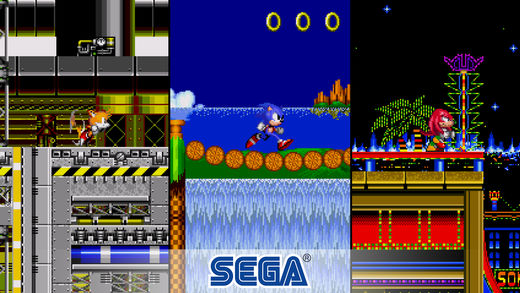 The Sonic game joins other games on the Sega Forever list, which includes Ristar, Altered Beast, Comix Zone, and other classic Sega Genesis titles.
Sonic the Hedgehog 2 is available as a free download for iPhone, iPad, and Apple TV devices. [GET IT HERE]