While we love our huge iPhone "Plus" handsets, many of us have trouble typing with one hand like we did on the smaller iPhones from yesteryear. Luckily, you can turn on a keyboard that allows you to more easily one-hand it.
How To Turn On the iPhone's One-Handed Keyboard in iOS 11
1.) While typing a message, email, or any other text while using the default iOS 11 virtual keyboard tap and hold the Global or Smiley icon, found in the lower-left hand part of the keyboard.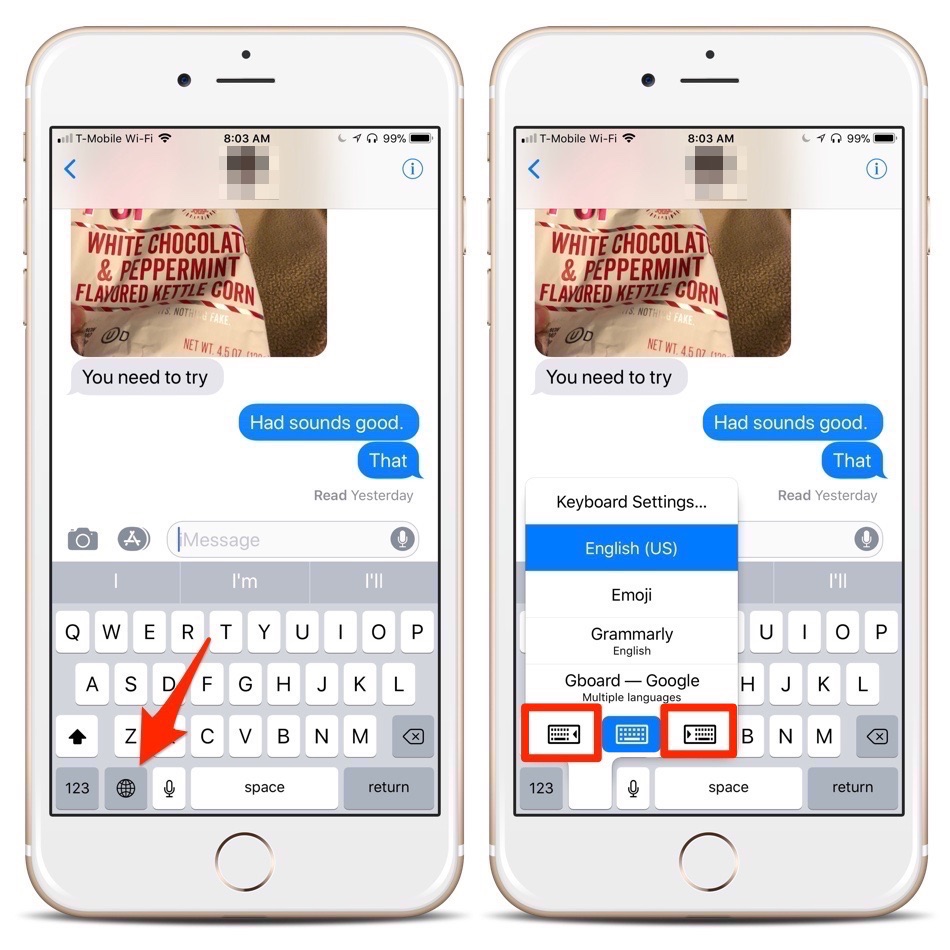 2.) On both sides of the main keyboard icon at the bottom, you'll see keyboards both to the left and right of the icon.
3.) Tap the left or right keyboard icon, depending on which hand you're typing with.
4.) Type with one hand on your big-ass iPhone, amazing your friends, family, and miscellaneous observers.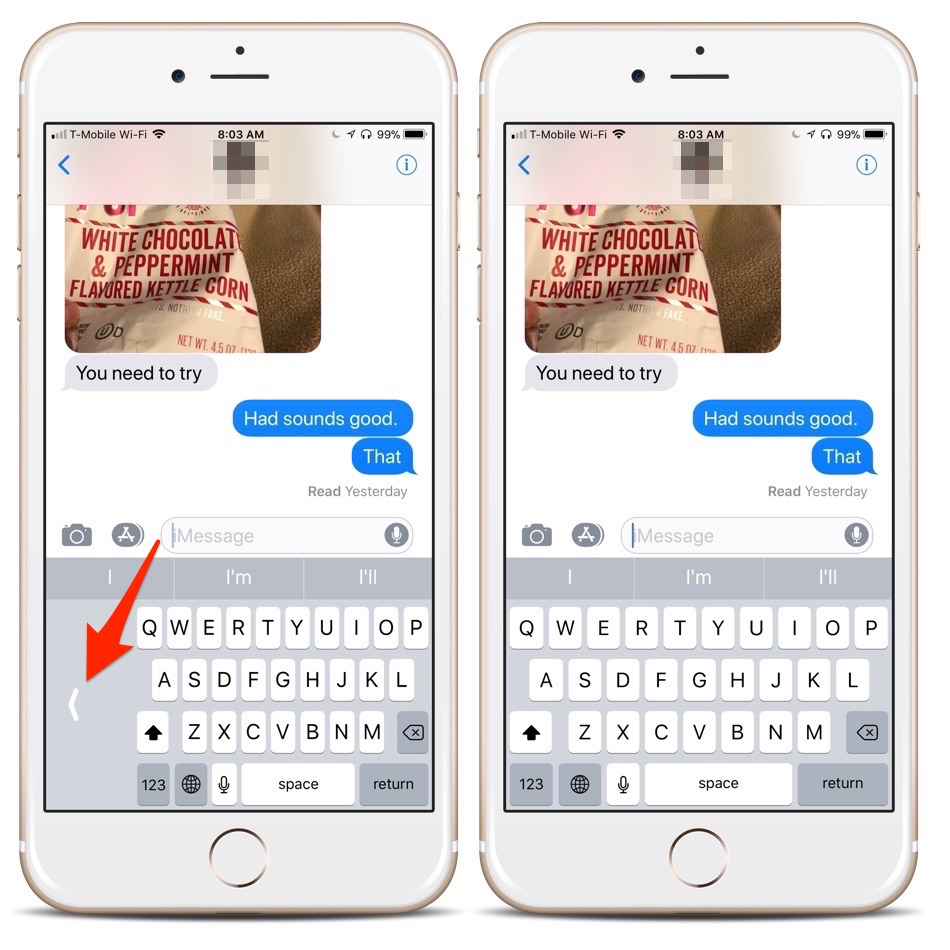 5.) When you want to go back to the full keyboard by tapping the white arrow in the gray space next to the one-handed keyboard. The arrow will appear either to the left or right of the one-handed keyboard, depending on which side of the display you have scooched your keyboard to.
For more tips and tricks that can help you make better use of your Mac, iOS device, Apple Watch, or Apple TV, be sure to visit the "How To" section of our website.