Flipboard CEO Mike McCue says rival mobile news service Apple News is a platform "living in the past." McCue made the comments during Tuesday's Code Media event in California, where he participated in an onstage Q&A session.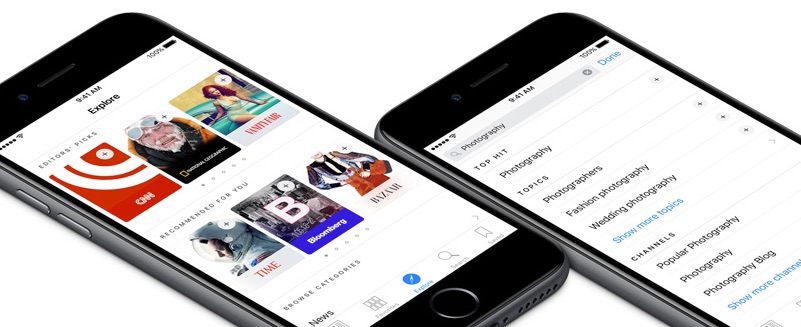 "Apple News as a product is living in the past," McCue said in the interview with Recode Editor in Chief Dan Frommer. There's "no social" sharing capability, "no curation happening — it's algorithmic," and it's "another format that publishers have to adopt."

"We're not trying to create a closed ecosystem … and that's a big deal for publishers," he added.
Flipboard and Apple News both organize online news articles into a format that allows for easy reading on mobile devices. Flipboard currently reaches around 100 million readers per month, while Apple News, which came a bit later to the dance, has around 70 million monthly users.
"When you're an entrepreneur and you're competing with Apple, that's a pretty big deal," McCue said in response to a question about the competitive risk of facing off against Apple, during an onstage interview at the Code Media conference in Huntington Beach, Calif., on Tuesday afternoon.

They're "a partner and a competitor at the same time," he added.
The Apple News ecosystem keeps users in the Apple News app, instead of redirecting readers to a publisher's website as Flipboard does. McCue says that's a "big deal for publishers." However, Apple does offer a built-in advertising platform which allows publishers to keep 100% of the revenue from ads they publish, or receive 70% of the revenue from iAds sold by Apple.