Bloomberg reports Apple is working on an upgraded version of its popular wireless AirPods earbuds, and the new earphones may hit shelves as soon as this year. The upcoming version of the wireless earbuds is said to be known eternally as B288.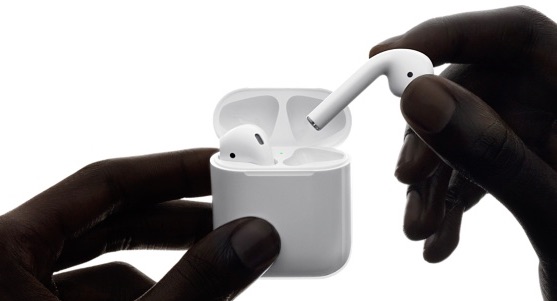 Like with its mobile devices — the iPhone, iPad, and Apple Watch — Apple intends to frequently update the AirPods with new hardware features. The Cupertino, California-based technology giant is working on a new version for release as soon as this year with an upgraded wireless chip, the people said. A subsequent model for as early as next year is planned to be water resistant, they added, asking not to be identified discussing private product plans.
The updated AirPods are said to feature an upgraded wireless chip that will allow users to use the "Hey, Siri" voice command to summon Apple's virtual assistant without the need to physically double-tap an earbud as they do now.
Bloomberg's sources say AirPods 2.0 will likely be able to "survive splashes of water and rain," but would not survive being submerged in water.
As is usual with reports like this, things can change greatly before any official announcements are released, so stay tuned for further developments.